Welcome to Festival Zone for April 2012. We are very proud to announce that the 9th annual Auckland Festival of Photography programme is now available online and in hard copy. Festival 2012 will be another great Auckland regionwide exposition of photography, in all its forms and genres.

Crossings. © Alex Webb/Magnum Photos
Auckland Festival of Photography Festival Message 2012
"Creativity is the sudden cessation of stupidity"
… Edwin Land, Creator of the Polaroid
It is often said that art and creativity thrive most in times of austerity. The greatest time of economic collapse in the 20th Century - the Great Depression - also spurred incredible achievements in art and culture; cinema's Golden Age, the widespread growth of radio, the resurgence of The Blues, Steinbeck's The Grapes of Wrath, the birth of modern comic books, and the emergence of great photographers like Walker Evans and Dorothea Lange. During this current period of economic austerity, the Trust has struggled and often doubted our ability to reprise the Festival in 2012, yet in spite of, and maybe because of the times, struggling photographers across New Zealand and the world have used their resourcefulness and imagination to continue to create. So because of their inspiration, the Auckland Festival of Photography is very proud to present again in 2012, over 400 photographers in Signature and Fringe exhibitions and community events across the Auckland Region. And we are especially proud that we are continuing to deliver this Festival to the people of Auckland absolutely free.
Amongst the highlights this June are exhibitions by renowned New Zealand photographers Peter Peryer, Lisa Reihana, John Turner and Daniel Crooks; we welcome back the Auckland Museum who present the internationally esteemed Natural History Museum Wildlife Photographer of the Year. For the second year, the Festival has commissioned new works by a talented Auckland photographer - this year's Commissioned Artist is James Lowe. We are proud to be able to support the talents of this artist in his promising career. Also our ever popular Festival Tuesday Circuit returns along with our public participation competition, Nikon Auckland Photo Day.
This year our Talking Culture Symposium focuses on the insidious flipside of free trade and globalisation ideology with Crossing Borders - photographic stories of migration and trafficking of people and goods across nations, featuring the work of Magnum photographers Alex Webb and Susan Meiselas, plus presentations by Bruce Connew, Alfredo Bini, and NZ human rights photographer Nikki Denholm.
Creativity thrives during times of austerity not only in the arts - around the world a creative groundswell of raised political consciousness and protest at a system allowing the destructive financial excesses of the global financial crisis has begun. So here in the pages of this 2012 Festival programme we celebrate creativity - come join us!
Magnum Preview
Within the roll-out of this year's Festival programme, a preview of international Magnum photography by Alex Webb will be on show at Silo Park, Wynyard Quarter. Come and join us on Friday 20 April, from 6pm to get a copy of this year's programme. Magnum's Alex Webb - Crossings is showing before the Silo Cinema's screening of Bill Cunningham - New York at 8pm.
Auckland Photo Blog
March - Photo of the Month can be seen here. April is an Open Theme. Enter your photos here.
Subscriber Prize Draw sponsored by D Photo & Apix
Each month til end of 2012 Festival, one lucky subscriber to Festival Zone will be selected to win a free subscription to the D Photo Magazine worth $39.95 and plus a mystery product prize to the value of $50 from Apix each month. Tell your friends, family and networks to subscribe to Festival Zone to be in to win this month. See here to subscribe. March's lucky winner was Pamela Mayes.
Follow us
Join our fans here -

Auckland Festival of Photography is supported by;
MAJOR FUNDER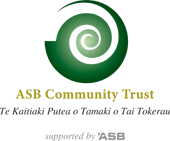 Public funding from - Auckland Council. Sponsored by Nikon and Lowepro and MAXX.
Grants - Lion Foundation, SkyCity Community Trust Auckland, Creative Communities regional, COGS Waitakere, Papakura/Franklin, Auckland City and Manukau and The Trusts.
Media Partner: D Photo. Special Thanks to Gravity Coffee.
Foundation Member of

Privacy - The Auckland Festival of Photography does not sell or otherwise distribute this mailing database.