Hello and Welcome to Festival Zone for December 2010 - Christmas time, beautiful sunshine and the happiest month of the year just narrowly beaten out by Festival month of June. We wish you all a very, very Merry Christmas and happy, happy New Year.
Photo of the Month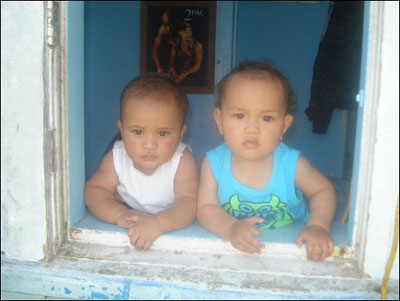 Rag Rats Looking Out Their Ragged Window by Mareta Fraser.
November 's Photo of the Month is Rag Rats Looking Out their Ragged Window by Mareta Fraser. Mareta wrote "The name of the title reminds me of the cartoon programme Rug Rats, they are both mischief and have their own baby talk."
Congratulations Mareta - a beautiful mix of rugged realism and soft focus wistful beauty.
December is an Open Theme. Send in your shots here
2011 Festival Programme Deadline
Don't forget to send in your expression of interest as soon as possible if you would like your exhibition to be featured in the signature or fringe programme for next year's Festival. Your exhibition details will then need to be confirmed with us by the end of January 2011 Details on how to take part in the Festival can be viewed here. Thanks to all of you who have already contacted us. Its already shaping up to be our best programme yet.
Foundation Member of

Volunteers needed
If you have a few hours a week to spare and would like to help us with our archiving project then we need you! If you are a student who has finished your year at uni or a worker who has some time over the weekends or during the summer break then please contact elaine.photofestival@xtra.co.nz. The project is flexible to suit your time and is based at our Parnell office. Training will be given, but previous computer use is helpful. Some travel costs can be re-imbursed eg petrol voucher.
Subscriber Prize Draw sponsored by D Photo & Apix
Each month till December 2010 one lucky subscriber to Festival Zone will be selected to win a free subscription to the D Photo Magazine worth $39.95 and plus a mystery product prize to the value of $50 from Apix each month. Tell your friends, family and networks to subscribe to Festival Zone to be in to win this month. See here to subscribe. Congratulations to November's winner, Donna Healing.
Join our fans here -

Auckland Festival of Photography is supported by;
MAJOR FUNDER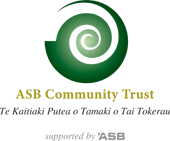 Sponsored by Auckland Council.
Public funding support from Rodney District Creative Communities, Auckland Council, North Shore City Creative Communities, COGS Auckland and COGS Manukau.
Thanks to Singapore Airlines - our preferred airline.
E-newsletter content by:

Privacy - The Auckland Festival of Photography does not sell or otherwise distribute this mailing database.