Festival Zone
Welcome to Festival Zone for this 2nd week of Festival 2011.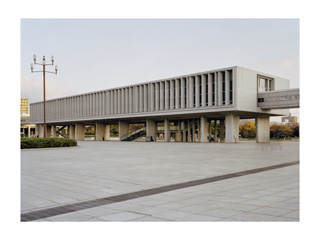 Fiona Amundsen. Hiroshima Peace Memorial Museum.
The First City in History opens Tuesday 14th June at 5.30pm. Read all about this wonderful project by Fiona Amundsen
here.
Fiona Amundsen, born in Auckland, New Zealand in 1973, lives and works in Auckland. Amundsen studied Social Anthropology at the University of Auckland and Social Sciences, with a focus on Social Anthropology, at the University of Waikato. Her research covered post structuralist writings on photography, which she approached with an ethnographic
method. Amundsen is a Senior Lecturer in Art Theory/History and Photography at AUT University.
http://fionaamundsen.com/
Nikon Auckland Photo Day - Entries close 5pm 17th June.


Send your entries in here. Terms and conditions apply.

A Nikon D7000 Kit with 18-105 lens -
Talking Culture - Artist talk & exhibition preview Monday 13th June • 5.30pm
Beate Gutschow is in Auckland today and is delivering an artist's talk at the ST PAUL St Gallery today. Her exhibition will be available to view tonight as a preview to the official opening. Dont miss the opportunity to meet Beate and discuss her works. WE 240, AUT Wellesley Campus. Beate Gütschow, born in 1970 in Mainz, Germany, lives and works in Berlin. Gütschow studied at the University of Fine Arts, Hamburg and National Academy of the Arts, Oslo. In 2001 she was the recipient of the Otto Dix Prize for New Media, and a Villa Aurora grant, Los Angeles, USA. http://www.beateguetschow.net/
Photoforum & Pecha Kucha event - Wednesday 15th June opens 7.30pm
Go along to this fun evening of photography Pecha Kucha style. Ticketed event. Door sales $10 only. All proceeds to PhotoForum Inc.
St Paul St Gallery - Panel Discussion - Thursday 16th June - 5.30pm
ST PAUL St Gallery Two.Panel discussion on photographic practice dealing with the cultural construction of imagery, place and space with reference to the works of Beate Gütschow and Fiona Amundsen. Panelists: Cassandra Barnett, Tim Corballis, Aaron Kreisler (Chair), Natalie Robertson
Art Lounge Sessions - Sunday 19 June, 1pm & 3pm
The third week of Art Lounge Sessions in the New Gallery includes:
Burma: Behind the Conflict
A photo-essay comprising images of Burma by a selection of esteemed Magnum photographers. The photo-essay displays images of this beautiful and troubled country before last year's conflict surrounding the military-backed staged elections. The images are accompanied by a commentary outlining the historical background to the oppressive ruling military junta by columnist and author Brendan I Koerner.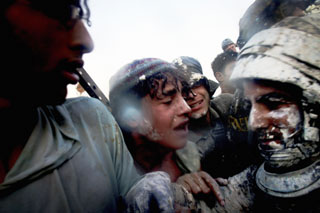 Gaza Strip, 2005. Settlers protesting the evacuation from Kfar Darom. A large number of settlers locked themselves in the synagogue which was eventually stormed by the security forces. Here, a group of arrested settlers. © Paolo Pellegrin/Magnum Photos.

The Evacuation - Paolo Pellegrin, Magnum
As part of Paolo Pellegrin's ongoing Israel and Palestine project, in The Evacuation we are unusually confronted with images of conflict between Israeli soldiers and Israeli civilians. This Magnum photoessay documents the evacuation of Kfar Darom, a devout and ideologically staunch Israeli settlement, during the period of the planned evacuation of Jewish settlements in the Gaza Strip and West Bank in 2005.

New Gallery has a $4 all day discount parking deal at Victoria Street car park, corner of Victor and Kitchener Streets , approx 150 metres from the Gallery.
Exhibitions opening this week

Exhibition highlights this week are Kumeu Arts Center opens 7pm on 17th June, go to the coolest school photography show at Stanhope School in Mt Wellington 10am on 18th June or see Leon Rose and F8 group at 6pm Friday 17th at Shed 10 plus Subvertus opens at The Depot in Devonport. Click for full details below.
Follow us
Join our fans here -


.
Auckland Festival of Photography is supported by;
MAJOR FUNDER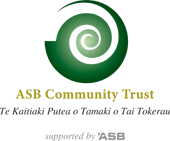 Sponsored by Auckland Council, Gravity, Nikon
Media Partner: D Photo
Public funding support from Creative New Zealand, Asia NZ Foundation, Lion Foundation, Rodney District Creative Communities, Auckland Council, North Shore City Creative Communities, COGS Auckland, COGS Manukau and The Trusts Charitable Foundation.
Thanks to Singapore Airlines - our preferred airline.



Foundation Member of

Privacy - The Auckland Festival of Photography does not sell or otherwise distribute this mailing database.