Snake Pit Gallery • 5 June - 18 June

Opens 6pm on Tuesday 5 June (performances at 9pm)
Hours 11am - 5pm Tues- Fri, Noon - 5pm Sat
Where 33 High Street, Auckland
Artists
Theme Fringe


Rebecca Swan curates a provocative exhibition exploring queer narratives including her interactive photographic installation and video with composer Charlotte Rose. Other photographers are Katy Jo Carter and Melanie Church, comic artist Sam Orchard, and painters Eli Orzessek and Kestin Stewart.



< Back to the programme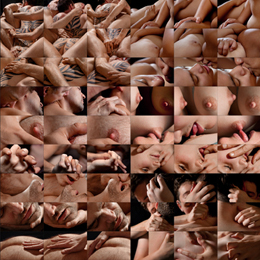 Rebecca Swan "Personal Taste"