Welcome to Festival Zone for the lead up to Queens Birthday weekend. This week we see the start of the Festival proper and our line up this week is a tribute to the photographers, curators, galleries and the public - all of them ratepayers - who support this Festival. It's our 8th Festival in the Auckland region and by far our best programme. Photography shows are on from Matakana to Pukekohe, Helensville to Howick so get out there and enjoy the work on offer this Queens Birthday weekend. And even in these cash strapped times it's a good idea to start a collection of photography, there is loads of wonderful work for sale across the Festival so pick your favourite artist's work and buy it!
Exhibitions opening this week



Private Moon opens at Snowwhite Gallery 5.30pm Monday 30th May. Don't miss this great show.

---
Climate by Michael Hall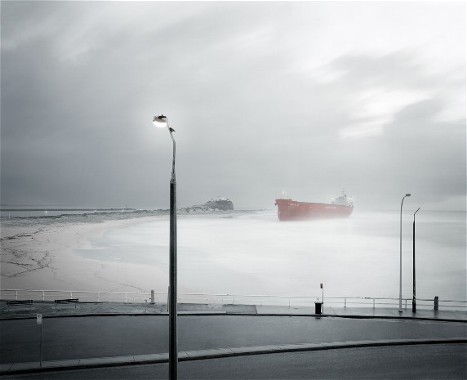 Climate by Michael Hall opens Whitespace 5.30pm Tuesday 31st May.
Plus new work from Edith Amituanai at Anna Miles Gallery opens 6pm Wednesday 1st June.
---
Plus there's a whole week of signature and fringe exhibitions opening and events happening in the run up to Queens Birthday weekend. Some of these shows will also be open over Queens Birthday weekend.
Talking Culture Symposium - Conflict Photography - Saturday 4 June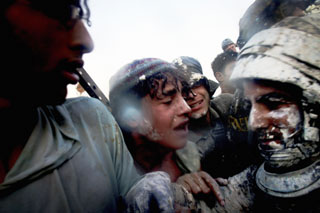 © Paolo Pellegrin/Magnum Photos.
Our Talking Culture Symposium this year focuses on conflict as represented through photography. Our four speakers include John Miller, Tim Page and Veronique Cornille and Jon Stephenson as a late addition to the programme. We are also very pleased to be projecting some top international photojournalism from Magnum's Paolo Pellegrin, Burma Behind The Conflict, along with Iraq is Flying by Jamal Penjweny, Bangkok Unrest curated by the Angkor Photo Festival and Haiti Aftermath which shows the people of Haiti and how they are coping with the stresses of life following the massive earthquake in January 2010. Come along and join in the discussion at the Goodman Feilder Room in the Aotea Centre at 10.30am. It's a free event not to be missed. Supported by Creative NZ, Asia NZ and Auckland Council.
Art Lounge Sessions - Sunday 5 June, 1pm & 3pm

The first week of Art Lounge Sessions in the New Gallery includes Paul McNamara, Director of McNamara Gallery, Wanganui presenting The Exhibition and Collection of NZ Photography Nationally and Internationally at 1pm and at 3pm German Fine Arts photographer Sascha Weidner who will present Until It Hurts - Photography as a Picture of Empathy and Pictorial Narration. This presentation includes his short '9.48 ' shown recently in Adelaide and at Sydney's 2011 Head On Festival. With thanks to the Goethe Institut. Free. Supported by Creative NZ and Auckland Council.
Gravity Festival Tuesday - June 7th

Do 9 photography exhibitions in 9 venues in one night in the comfort of a nice car. Between 6-9pm you'll be dropped off at an exhibition, and then when you've finished being impressed by the healthy state of NZ photography, just grab another car to be whisked off to another exhibition. And if you would like to volunteer to be one of the lovely drivers of our cars on the night, please contact bev.photofestival@xtra.co.nz. With thanks to Gravity Coffee. And yes it's FREE.

Nikon Auckland Photo Day - Saturday June 11th

This annual competition gives photographers of any age and ability 24 hours to capture their vision of their Auckland through the lens of the camera. Send in photographs of your day in the life of Auckland and you will have the chance to win a Nikon D7000 D-SLR camera, a Manfrotto 190XPROB Tripod or a selection of other prizes. Full entry details here. Such is the success and quality of our Auckland Photo Day photos, we were invited by MAP11, Toulouse's Festival of Photography to have a selection of our past winners images shown within their Festival this May in a street art exhibition.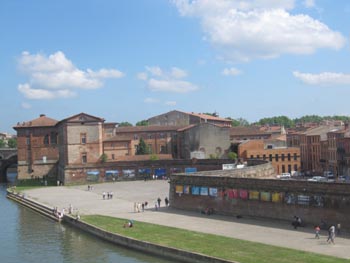 Follow us

Join our fans here -


.
Auckland Festival of Photography is supported by;
MAJOR FUNDER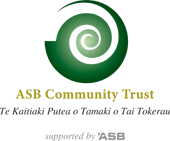 Sponsored by Auckland Council, Gravity, Nikon
Media Partner: D Photo

Public funding support from Creative New Zealand, Asia NZ Foundation, Lion Foundation, Rodney District Creative Communities, Auckland Council, North Shore City Creative Communities, COGS Auckland, COGS Manukau and The Trusts Charitable Foundation.
Thanks to Singapore Airlines - our preferred airline.
Foundation Member of

Privacy - The Auckland Festival of Photography does not sell or otherwise distribute this mailing database.