Welcome to Festival Zone for May 2013.

Anthony Goicolea, Monument
Earlybirds - Exhibitions
From mid May there are some early openers to get your photographic enjoyment started, two shows in our outer suburbs, starting 17 May, Jae Hoon Lee, presents work from his time as an Arts Fellow in Antartica is on show in "Untouched as Unknown" at Corbans Estate Arts Centre in Henderson and specifically for the 2013 Auckland Festival of Photography, curated by Chris Corson-Scott and Edward Hanfling, with Ron Brownson's introduction, is the Northart exhibition "Recent Auckland Photography". See selected work from artists with various connections to the Auckland region, see full artist list here, opens on 20th May. Whilst down the other end of State Highway 1 is the show by Gil Hanly and John Miller celebrating Maori Writers and Artists in Nga Puna Waihanga, opening 16th May 6pm at Nathan Homestead Gallery. And news from Gow Langsford is they have extended the show to include more international work alongside that of Anthony Goicolea, opens 14th May. See you there.
Nikon Auckland Photo Day June 8th 2013
We are delighted to be working with our sponsor Nikon again this year, on our people's competition for Auckland, a celebration of who we are as Aucklanders in 2013, as seen by the people of the region, resident or visitor, young or old, you can send in the unique way your region looks to you on Saturday 8th June and you could win a great 1st, 2nd and 3rd prize courtesy of Nikon. Full prize details here, so start planning your day or night shoot now!
Fringe - Regional teasers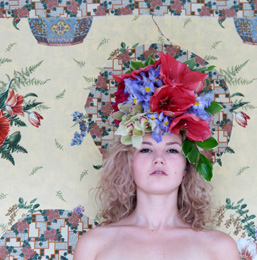 The Fringe at the Vivian, Matakana late May
Starting today a very cool young artist Qiane Matata-Sipu looks at whanau in IHUMATAO - taku tangata - taku whenua at Mangere Arts Center. In late May we get into the full swing with The Fringe at the Vivian at Matakana, before that you can head to Devonport for Jasmine Gee's Mourning Air starts 24 May, plus see Christchurch portraits by photojournalist Guy Frederick, recipient of the 2011 NZ Mental Health Media Grant at Britomart, but sooner than those 2, train out to New Lynn to see Denise Batchelor with Silent Wings at Lopdell House - Off Site from 18 May, and then skate across town for a history of war with Polish Path to Mt Cassino at Polish Heritage Museum. See all upcoming exhibitions on our Festival Calendar.
Programme delivery volunteers
You are invited to join the Festival team during May - and help distribute copies of the 2013 festival programme and posters - around the region and in your neighborhood. For more information on ways to help contact Bev Goodwin, Marketing Co-ordinator . Thanks to all our helpers so far. We have given out tens of thousands since mid April but as soon as they are out on display they go, very popular, so we need to do top ups soon. We can provide vouchers in kind for your time.
Auckland Photo Blog - May - open theme
The Photo of the Month for April will be posted on our website soon. Send in your May photos here.
NZ media partner - 2013 Programme
Celebrating our 3rd year working with D Photo, and our 3rd Insiders Guide to The Festival out late May, subscribe to our New Zealand magazine supporter - D Photo, New Zealand's only digital photography magazine here.
Other News
Also on board for the 1st time in our 10th year, an international publishing partner, Daylight Books. Note there is a new May 15th deadline for your entries to these International Awards here, http://daylightbooks.org/content/daylight-photo-awards.
And dont forget the exciting arts event that is the 5th Auckland Triennial is called "If you were to live here..." starting from May 10th for 3 months.
Follow us
Join our fans here -

Auckland Festival of Photography is supported by;
MAJOR FUNDER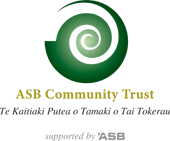 Public funding from Auckland Council, Creative New Zealand, Creative Communities Regional, Asia NZ Foundation, Lion Foundation, COGS - Auckland, Manukau, Waitakere, Papakura/Franklin.
Sponsored by Nikon and Hewlett-Packard NZ Ltd. Festival Tuesday vehicles supplied by Unitec.

Media supporters - D Photo (New Zealand), Daylight Books (New York). Wine donated by Sacred Hill.

Foundation Member of

Privacy - The Auckland Festival of Photography does not sell or otherwise distribute this mailing database.