Welcome to Festival Zone for August 2014. We are pleased to announce our next cultural exchange exhibition from the Auckland Festival of Photography to China in September. This is the seventh international Festival partnership for us. We provide Auckland and New Zealand photographers exhibition opportunities in overseas Festivals, such as Toulouse, Angkor, Pingyao and Photo Zurich, as well as presenting work from our partners here in Auckland for your enjoyment, showing exhibitions from Head On Festival, Ballarat International Foto Biennale, Angkor Photo Festival, Guatephoto and Pingyao International Photography Festival.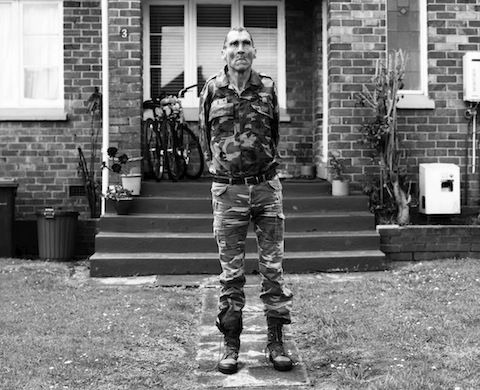 Dominion Road Ranger by Solomon Mortimer
---
Asia Pacific - Pingyao exhibition - People/Tangata
The Pingyao International Photography Festival happens again this September 19th - 25th and for our third time in China, the Auckland Festival of Photography will be presenting an exhibition of New Zealand photographers. The exhibition is People/Tangata  with a selection of images by Qiane Matata-Sipu, Tim J Veling, Solomon Mortimer and Tanu Gago. With approaches that range from traditional black and white documentary through fine art and documentary hybrids to constructed documentary, the photographs in this exhibition capture the heterogeneity, individuality and unaffected dignity and character of the people of New Zealand.
---
Asia Pacific Photoforum new website
Launching next week is the new Asia Pacific Photoforum website for this collaborative network of professionally delivered photography Festivals who work co-­operatively towards the promotion of photography and photographic art throughout Asia, Australasia and the Pacific rim through the exchange of ideas, artists, support and cross promotion between member festivals. Like our Asia Pacific Photoforum facebook page too!