Welcome to Festival Zone for September 2014. We are pleased to bring you our monthly news update about what's happening this month and over the coming months with the Festival plans.
Pingyao International Festival 2013 Opening Ceremony
---
Auckland Festival of Photography 2015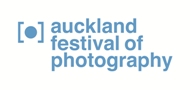 We are pleased to announce our next Festival will take place from 28 May to 20 June 2015. Expressions of interest are open until late January 2015 and details on how to take part can be found on our website. The new curated theme for 2015 plus new ways to participate will be announced next month. Check our website for more details or like us on our FB page.
Next year is the 12th year of the Festival and we look forward to showing more inspirational, challenging and great new artists, projects and exhibitions to engage our audience. 
Kaunas Photo Festival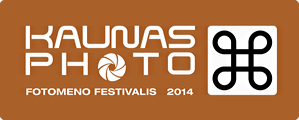 Kaunas Photo is an annual Festival which has a curated theme for exhibitions and events alongside portfolio reviews. It has been running since 2004 and this year is celebrating other Festivals which also started in 2004. This week features a discussion about photography festivals with the Directors of a few of those festivals including Julia Durkin of the Auckland Festival of Photography (New Zealand), Louise Clements of "Format" (Derby, UK) and Mindaugas Kavaliauskas, founder and director of KAUNAS PHOTO. To be moderated by Ángel Luis González, energetic director of a young festival, PhotoIreland. Our festival director is delighted to be able to discuss the photography scene in New Zealand and the Auckland Festival of Photography at this event.
Flying the Festival flag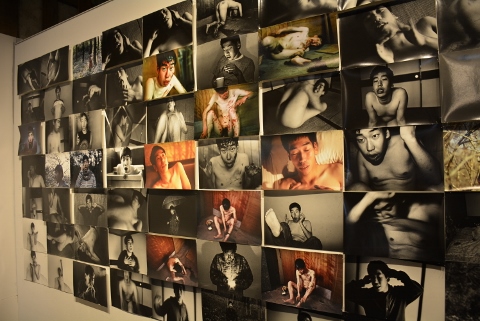 Exhibition at Red Brick Gallery, Higashikawa International Photography Festival.
Higashikawa International Photography Festival takes place in the small town of Higashikawa which is in Hokkaido, northern Japan. The festival has been running for 30 years, and it was great to attend in August and congratulate them on this wonderful achievement at their 30th anniversary celebration. Their programme consists of curated exhibitions, projections, portfolio reviews, award ceremonies, photo shoots and outdoor street exhibitions which all come together to engage the audience. More 
details here
 on the annual Hokkaido Festival. We look forward to working more closely with them in the future.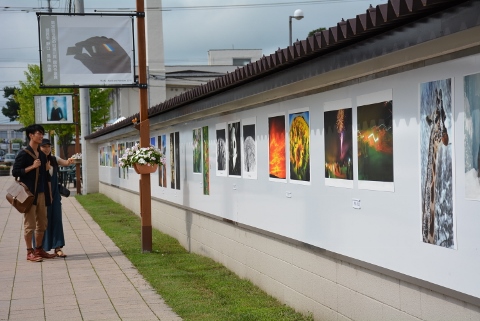 Street exhibitions are part of the town being host to the annual Festival in August.
Asia Pacific - Pingyao exhibition - China
Now launched is the new Asia Pacific Photoforum website, for this collaborative network of professionally delivered photography Festivals who work co-­operatively towards the promotion of photography and photographic art throughout Asia, Australasia and the Pacific rim through the exchange of ideas, artists, support and cross promotion between member festivals. Like our Asia Pacific Photoforum facebook page too!
The Pingyao International Photography Festival happens again this September 19th - 25th and for our third time in China, the Auckland Festival of Photography will be presenting an exhibition of New Zealand photographers. The exhibition is People/Tangata with a selection of images by Qiane Matata-Sipu, Tim J Veling, Solomon Mortimer and Tanu Gago. Curated by Elaine Smith, Festival Projects. These cultural exhibition exchanges are a key part of the Festival's involvement in the Asia Pacific Photoforum.
The NZ artists exhibition will be seen by a huge number of attendees at the Pingayo Festival which annually attracts more than 200,000 people. It is the largest photography Festival in the world.