Welcome to Festival Zone for July 2015.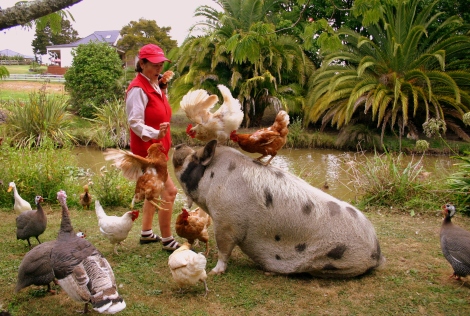 Toni Tanner - June Photo of
The Month - Congratulations. At Bunty's Farm, Kumeu.
---
Festival overview 2015
We would like to thank everyone involved in this year's Festival, it has been a wonderful experience for the month of June, with lots of energy, discussions, debate and quiet contemplation on the contemporary photography scene here and internationally.
Based on our audience research and exhibitors feedback we have had the best attendance across the region in the Festival's 12 year history, our regional exhibition visitor numbers are a massive 63,592 and counting (2 or 3 venues still to report in).
We are delighted that the attendance at regional exhibition centres such as Titirangi, Hillsborough, Waiheke, Matakana, Pukekohe, were some of the best visitor numbers this year, while the CBD proved to be steady with some key destination exhibitions getting record attendance. The overall regional picture is great despite a few shows on lower visits.
Audience satisfaction is steady at 94% of those surveyed having a good or very good time at the events and exhibitions run by the Festival trust.
To cap off an extremely successful Festival, the Trust is delighted to announce the appointment of a new chairperson, Wendy Brandon. Wendy is a former lawyer now photographer, currently engaged in post graduate study at Elam. We are delighted to welcome Wendy on board.
Auckland Festival of Photography is a registered charitable trust, number CC38839.
---
Higashikawa International Photography Festival 2015

Higashikawa International Photography Festival takes place in the small town of Higashikawa which is in Hokkaido, northern Japan. The festival has been running for 31 years, and we are delighted to attend in August and collaborate with them on this wonderful achievement. Curated exhibitions, projections, portfolio reviews, award ceremony, photo shoots and outdoor street exhibitions all come together to engage the audience. Both our Festivals are members of the Asia Pacific Photoforum, which is an international consortium of professional photography festivals which collectively seeks to further the presence of photography across the Asia Pacific region and around the Pacific Rim. It offers a collective medium for artistic expression and dissemination of ideas and information in a globalizing world.
In Higashikawa Intl Photo Festival Hokkaido, Japan you can enjoy the best of Japanese photography, whilst also celebrating the wonderful achievement of NZ photographer Anne Noble, ONZM, who is the recipient of the 31st Higashikawa Overseas Photography Award at this year's Hokkaido event. Anne Noble is Distinguished Professor of Fine Arts at Massey University, Wellington and one of New Zealand's most respected contemporary photographers.
During April, May and June the Auckland Festival of Photography has been co-ordinating with the 1st International High School Photo Festival Competition which saw invites to participate by Higashikawa sent to all high schools in Canberra, Australia and Jakarta, Indonesia. We are delighted to announce the winners of this part of the Higashikawa schools competition are Canberra High School in Canberra and Global Jaya High School in Jakarta. Both win a international schools visit by 3 students and supervisor going to the Festival in August. In all, schools in 10 countries were invited, by Higashikawa, to take part, for more see full selected schools details on their website! Students from all the 10 countries winning schools will attend this exciting new exchange Festival.
Full calendar of Higashikawa exhibitions and events on their website. More on the Asia Pacific Photoforum can be found on our Latest News and Facebook page, like us and keep up to date.
---
Other news
Nikon Photo Contest 2014-2015 winners announced
With over 88,000 entries from more countries than ever before, 21,100 participants in 164 countries and regions took part. Since its 1969 debut, the contest has had a total of about 390,000 entrants and 1,540,000 submissions. The Nikon Photo Contest 2014-2015 has recently concluded it's Grand Prize winners for still photography, congratulations to Katsuhiro Noguchi (Japan) with 'Flowers of Fukushima' a triptych, Grand Prize video winner Chris Rudz (Poland), with 'One' and Participants Award for Most Popular Entry from China, title 'Liangshan Child'. For the full list of the winners of this prestigous global contest, one of the world's longest running, see the website. Congratulations to all the 109 prizes winners, more of them to be announced across the categories shortly.
---
Prix Pictect 6th Global Award - Disorder theme - Shortlist announced
6th Prix Pictet sustainability photography global award, Disorder theme has announced its shortlist at a special event in Arles, France. It has been reported by Time.com over the weekend, http://time.com/3948579/prix-pictet-finalists/. It was an honour for our Festival Director, Julia to be one of the nominators working for Oceania region along with other APP Festival directors during March this year. On the shortlist from Asia Pacific photographers is Yongliang Yang, China who has wonderful work, Artificial Wonderland - congratulations to all shortlisted artists - http://www.prixpictet.com/ . Prix Pictet honorary president Kofi Annan will announce the overall winner in November in Paris.
---
Tohoku; Through the Eyes of Japanese Photographers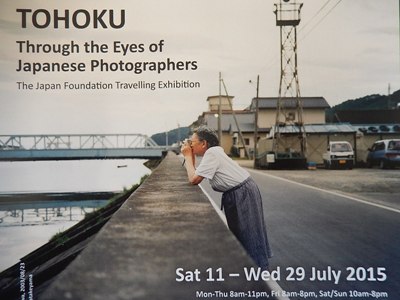 Photo by Naoya Hatakeyama
Now in Auckland, at the Albany Campus of Massey University, this free exhibition is by a number of photographers who explore the traditions, cultures and places around the Tohoku region, on Honshu. Tohoku region was the worst affected area of the Great East Japan Earthquake in March 2011. Highlights on show are the nature photography by Meiki Lin and the black and white archive photos by Ichiro Kojima, along with many other great Japanese photographic works. Free until 29 July 2015. Open daily.
---
National Geographic - Steve Winter, Auckland - Win 2 tickets
Auckland Festival of Photography is proud to invite you to an exclusive Festival promotion for National Geographic Live! This August, trek into some of the world's most remote locations with Steve Winter as he trails big cats. Share in his captivating images live on stage, from documenting the adventures of mountain lions in the Hollywood hills, being charged by rhinos in India, to being stalked by a jaguar in Brazil.
Email us at
info.photo.festival@xtra.co.nz
to tell us where Steve Winter grew up? First correct answer wins two complimentary tickets for the August shows in Auckland. Dont miss this great opportunity to see Steve Winter.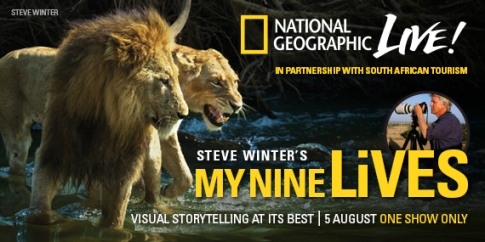 ---
Auckland Photo Blog - July
Open now to 31st July, 9 entries per photographer. See terms and conditions on our website. Later in the year we will be announcing a new initiative for the Auckland Photo Blog to encourage more youth participation. Dont forget to send in your school holiday photos of what you have been doing in Auckland this July, it's an open theme.
Full display of Photo of The Month since 2006.