Welcome to Festival Zone for October 2014. We are pleased to bring you our monthly news update about what's happening this month and over the coming months with the Festival plans.
Pingyao is an ancient walled city in China which presents the world's largest photography Festival - South Gate, Pingyao, China 
---
Auckland Festival of Photography 2015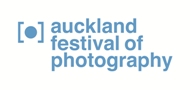 We are planning now for our next Festival which will take place from 28 May to 20 June 2015. Expressions of interest are open until late January 2015 and details on how to take part can be found on our website. The new curated theme for 2015 plus new ways to participate will be announced later this month. Check our website for more details after Labour Weekend or like us on our FB page.
Next year is the 12th year of the Festival and we look forward to showing more inspirational, challenging and great new artists, projects and exhibitions to engage our audience. 
Auckland Photo Blog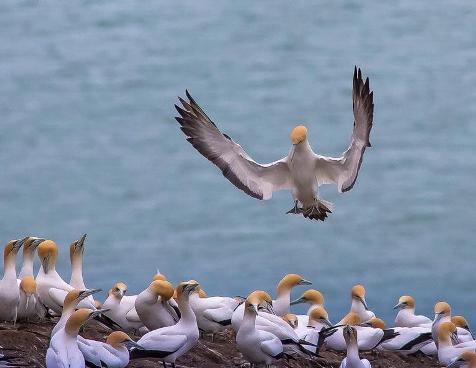 September Photo of the Month - Sam Lu, Coming Now - Gannet in flight
We are delighted to select this wonderful image of local Gannet colony bird coming into land, this captures the moment beautifully and it is no easy shot to take, catching birds in flight, so well done to Sam Lu for this great photo. This month, October, we start a new themed month for our blog, and look to the sea and shores around Auckland region for "Surf", either the action of the waves or the surfers on them is what we are looking for. Submit your entry here, and win a double pass to the movies if selected as Photo of The Month for October. Please read our terms and conditions.
Asia Pacific - Festival exhibition - China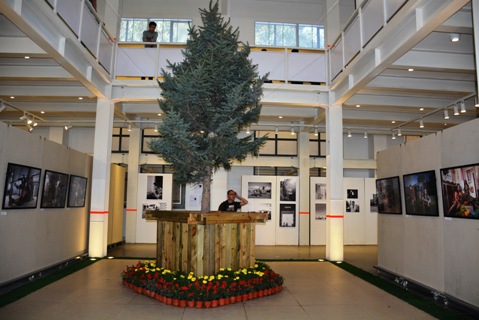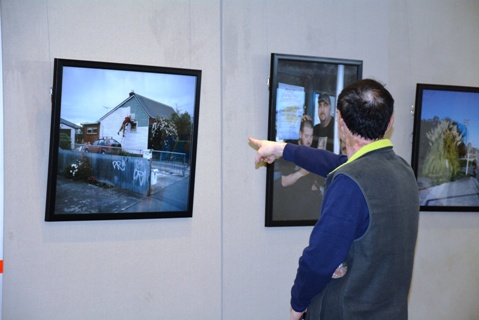 Audience engages with Tim J Veling's work at Pingyao International Photography Festival 2104 
Our exhibition in Pingyao this year was very well received by local visitors and the international guests who saw it. The work in People/Tangata was responded to in many ways, from the eyes of a small child engaged in our Maori kids and culture in the black and white documentary work of Qiane Matata-Sipu, to the man who took on the pose of Tanu Gago's portrait 'Misha, Jerome' from his Avanoa O Tama series, the New Zealand work on show was interacted with and seen by many thousands of eager photography fans.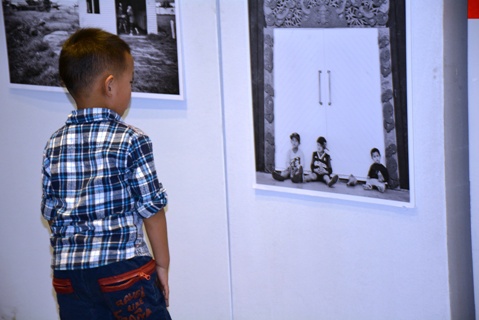 Kids love photography! This young one is looking at his Maori peers in Auckland through the work of Qiane Matata-Sipu, Ihumatao.
The Pingyao International Photography Festival took place again last month September 19th - 25th and for our third time in China, the Auckland Festival of Photography presented an exhibition of New Zealand photographers. The exhibition was called People/Tangata with a selection of images by Qiane Matata-Sipu, Tim J Veling, Solomon Mortimer and Tanu Gago. Curated by Elaine Smith, Festival Projects. These cultural exhibition exchanges are a key part of the Festival's involvement in the Asia Pacific Photoforum.
The NZ artists exhibition was seen by a huge number of attendees at the Pingyao Festival which annually attracts more than 200,000 people. It is the largest photography Festival in the world. These cultural exhibition exchanges are a key part of the Festival's involvement in the Asia Pacific Photoforum.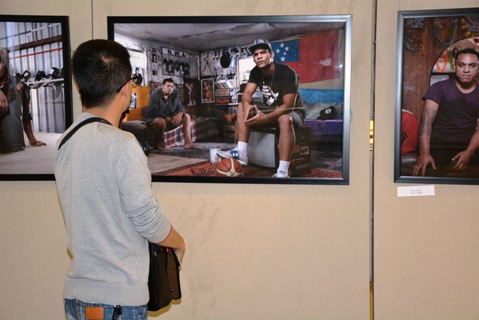 Looking at Tanu Gago's work in Pingyao International Photography Festival 2014
Nikon Photo Contest 2014-2015

Open now - Call for entries. Get your best work into this international contest, stills and video, photographers from all countries around the globe can take part and there's $40,000 worth of prizes to win. Nikon Photo Contest is the world's longest running photography competition. Deadline is 15th December 2015, so start shooting! It is a "Open" theme for any subject and a parallel new theme of "Home" - this is open for your interpretation, it's where you feel at home, it's where your heart is, or wants to be, it's a dream or a reality, it's a single photograph, photo story (5 images max) or video that can win one of the world's most prestigious contest's. Submit now until 15th December. Special youth category this time for "Generation N Award" if you are under 19. Any digital imaging device can be used for entries. And if you enter you can vote on the Participant's Award for Most Popular Entry section, so you get to be the judge for the overall best entry according to the participating photographers - great! And it's free to enter.
Film makers you can send in a super short 6 seconds work or a mini epic of up to 3 minutes - test your creative juices on this new and separately judged section, "Open" and "Home" themes, win great prizes and all expenses paid trip to the Awards Ceremony next year for the winner. See the terms and conditions on the Nikon Photo Contest website.

Asia Pacific Photoforum - Open call
International exhibition presentation submissions are open for established artists.
Our partners in Thailand are now seeking work from Asia and overseas, including NZ, for documentary photography work, Chiang Mai Documentary Arts Festival are looking for in depth documentary work from Asia or on Asian communities overseas. They show prints, documentaries and multi-media - http://cdaf.asia/submissions-2015/   this link has a submission form.
And across the Tasman in Australia, our Sydney partner, Head On Festival, are open for submissions, see their website for details - applications close on 12th October.
Now launched is the new Asia Pacific Photoforum website, for this collaborative network of professionally delivered photography Festivals who work co-­operatively towards the promotion of photography and photographic art throughout Asia, Australasia and the Pacific rim through the exchange of ideas, artists, support and cross promotion between member festivals. Like our Asia Pacific Photoforum facebook page too!

Sponsorship Associate opportunity
After eleven successful Festivals, we have established the Auckland Festival of Photography as the premium photographic event in New Zealand, and grown and developed a number of unique events, competitions and commissions within our programme as well as growing an international network of partner Festivals across the Asia Pacific.
We are now seeking the services of a dynamic individual to concentrate and further develop our fundraising, stakeholder support and commercial sponsorship. Due to a ongoing sustainability drive we are looking to expand our income to match our workload and proven track record of success. This Sponsorship Associate opportunity is envisaged as a volunteer position, with time commitment and honoraria level to be negotiated. If you fit the bill, have a proven track record, and think you have what it takes to move our festival to the next level, then drop us an email to info.photo.festival@xtra.co.nz with subject of "Show us the Money" with brief CV or acheivement list. Expressions of interest welcome until 21st October 2014.