Welcome to our special Festival Zone for Magnum Workshops 2015. 
MAGNUM WORKSHOPS in Auckland, New Zealand

From May 28th to June 1st, 2015
In collaboration with the Auckland Festival of Photography
Workshop venue: Whitecliffe College of Arts and Design

Magnum Photos is thrilled to announce a new workshop in Auckland at Whitecliffe College of Arts and Design from May 28th to June 1st, 2015 (leading into and during Queens Birthday weekend)
Directed by the three amazing Magnum photographers Thomas Dworzak, Olivia Arthur and Chien-Chi Chang, they will offer a new unique 5 day intensive photography experience in Auckland through a daily program of shooting, reviews, group critiques, mentoring and editing sessions. Only 32 places, so apply soon!
In 2007, for its 60th anniversary, Magnum Photos launched a new educational initiative and a series of unique worldwide activities focusing on photography in the community. Magnum's educational events provide opportunities for photographers at different stages in their careers to benefit from the vast experience of Magnum's established photographers.
Auckland Festival of Photography 2015 full programme will be launched on or about 8 April.
---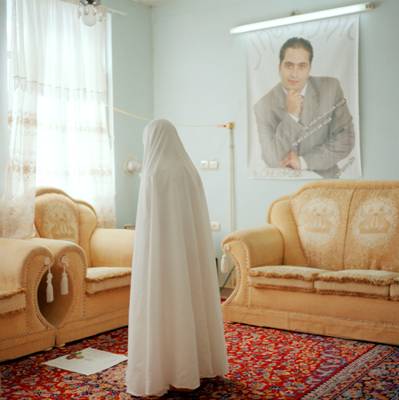 Olivia Arthur (UK)
Olivia was born in London and grew up in the UK. She studied mathematics at Oxford University and photojournalism at the London College of Printing.
She began working as a photographer in 2003 after moving to Delhi and was based in India for two and a half years.
In 2006 she left for Italy to take up a one-year residency with Fabrica, during which she began working on a series about women and the East-West cultural divide. This work has taken her to the border between Europe and Asia, Iran and Saudi Arabia. She has recieved support from the Inge Morath Award, the National Media Museum, Ojode Pez-Photo Espana Award for Human Values.
In 2010 she co-founded Fishbar, a space for photography in London with Philipp Ebeling.
Her first book Jeddah Diary, about young women in Saudi Arabia, was published in 2012.
She continues to return to India - where her long-term work has been supported by a grant from the Fondation Jean-Luc Lagadere in Paris - and to work in London where she lives.
c Olivia Arthur/Magnum Photos - Image credit; IRAN, Tehran. 11 year old Fatima says her midday prayers at home 2007.
---

Chien-Chi Chang (Taiwan)
In his work, Chien-Chi Chang makes manifest the abstract concepts of alienation and connection. "The Chain," a collection of portraits made in a mental asylum in Taiwan, caused a sensation when it was shown at La Biennale di Venezia (2001) and the Bienal de Sao Paolo (2002). The life-sized photographs of pairs of patients literally chained together resonate with Chang's jaundiced look at the less visible bonds of marriage. He has treated marital ties in two books—I do I do I do (2001), a collection of images depicting alienated grooms and brides in Taiwan, and in Double Happiness (2005), a brutal depiction of the business of selling brides in Vietnam.
The ties of family and of culture are also the themes of an ambitious project begun in 1992. For 20 years, Chang has photographed the bifurcated lives of Chinese immigrants in New York's Chinatown, along with those of their wives and families back home in Fujian. A work in progress, "China Town" was hung at the National Museum of Singapore in 2008 as part of a mid-career survey, "Doubleness." Chang's investigation of the ties that bind one person to another draws on his own deeply divided immigrant experience. Born in Taiwan in 1961, Chang studied at Soochow University (B.A. 1984) and at Indiana University (M.S. 1990). Chang joined Magnum in 1995 and became a full member in 2001.
c Chien-Chi Chang/Magnum Photos - Image credit; USA, New York City, 1998. An immigrant treats an injury with Chinese healing methods in Chinatown.
---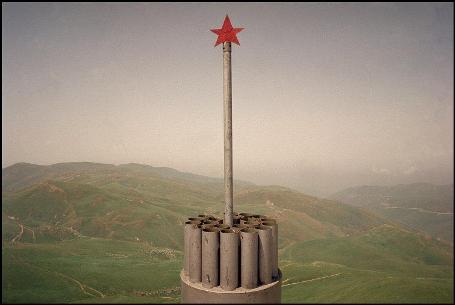 Thomas Dworzak (Germany)
Thomas Dworzak was born in Kötzting, Germany, in 1972 and grew up in the small town of Cham in the Bavarian Forest. Towards the end of his high school studies, he began to travel and photograph in Europe and the Middle East. Living in Avila, Prague and Moscow, he studied Spanish, Czech and Russian. After photographing the war in former Yugoslavia, he lived in Tbilisi, Georgia from 1993 until 1998 where he documented the conflicts in Chechnya, Karabakh and Abkhazia as well as working on a larger-scale project about the Caucasus region and its people, which was published in 2011 as the book "Kavkaz".
Affiliated with the Paris based photo agency "Wostok Press" he covered the Kosovo crisis, mostly for US News and World Report, and returned to Chechnya the same year. After the dramatic fall of Grozny in early 2000 he began a project on the impact of the war in Chechnya on the neighboring North Caucasus. He also photographed events in Israel, the war in Macedonia, and the refugee crisis in Pakistan.
Dworzak became a Magnum nominee in 2000 and a member in 2004.
Since 2000 he has been based again in Moscow and after 9/11, he spent several months in Afghanistan on an assignment for the New Yorker, which led to the book "Taliban".
The decade after 9/11 Dworzak extensively covered the ensuing wars in Afghanistan, Iraq, Pakistan and it's impact on US politics. This led to the book M*A*S*H* IRAQ.
He covered these and the main international news stories in Chechnya, Sri Lanka, Nigeria, Lebanon, Haiti, Chad, C.A.R, Ethiopia and the revolutions in the former Soviet republics of Georgia, Kyrgyzstan and stories from the Ukraine and Iran mainly for TIME Magazine and The New Yorker.
The assignments in Iran led to the project "Valiasr Avenue" about Tehran's longest street, which is still in progress.
In 2008-2009 Thomas Dworzak returned to Georgia for the Magnum Group project "Georgian Spring". He started working on a new project on the Caucasus and spent 2011 situated in Afghanistan.
Besides his projects in the Caucasus he continues to cover news stories, such as the "Arab Spring" in Libya, Tunisia and Egypt, the Russian elections and the run up to the 2014 Sochi Olympics.
c Thomas Dworzak/Magnum Photos - Image credit: RUSSIA, Republic of Daghestan, July 2000. Near the town of Andi, on the Chechen border. Memorial for a dead Russian soldier.
---
Conditions
Workshop participants should be able to show a good level of photographic aptitude and a desire to learn. Candidates will be expected to arrive comfortable with their equipment and ready to photograph. Each workshop is limited to 13 participants and photographers will be selected on the perceived benefit to their career and development.
The Magnum workshops will take place at the Whitecliffe College of Arts and Design over 5 days leading up to and over Queens Birthday weekend.
24 Balfour Road, Parnell, Auckland 1052, New-Zealand / +64 9-309 5970
The tuition for the 5 day Magnum Workshop is 950€. All fees to Magnum Photos. This does not include photo developing, post-production,travel, accommodations or meals. Magnum Photos / Marine Mérindol : Magnum.auckland@gmail.com. Apply here. Deadline 26th April 2015.
Through a variety of workshops, portfolio reviews, masterclasses, university partnerships and visiting lectures, Magnum Photos reaches out to a large audience of photographers, enthusiasts, students and fans of photography.
Events offer hands-on practical, technical and theoretical advice to help participants develop their own visual language and the skills required to compete in photography's changing marketplace.
A new opportunity to learn, share, meet and enjoy a unique moment in Magnum Photos' fascinating world.