Welcome to Festival Zone for December 2013. We wish all of our stakeholders, photographers, galleries, curators, funders, sponsors and audience a very Merry Christmas season and hope you all enjoy the remainder of 2013!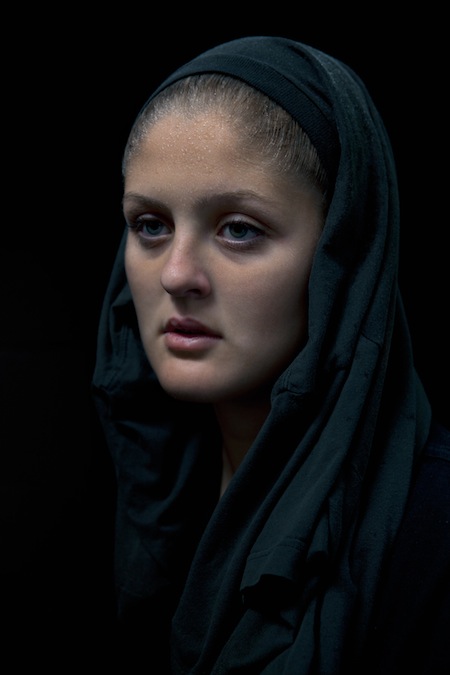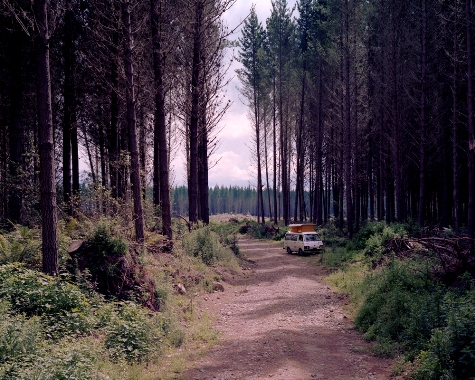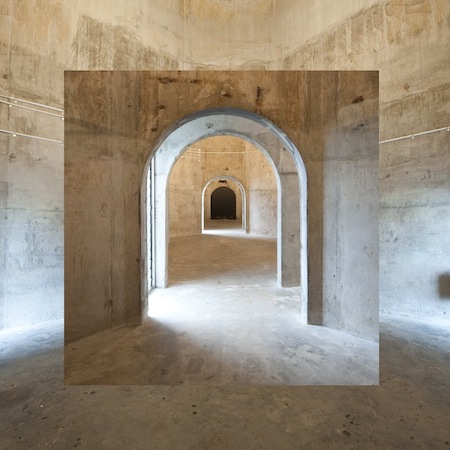 From top to bottom; Jenny by Roberta Thornley (2011), Friends of the Mountain by James K Lowe (2012) and Untitled by Jennifer Mason (2013).
Annual Commission 2014
The three works above, by Roberta Thornley, James K Lowe and Jennifer Mason, were all created as part of the Annual Fine Arts Commission, a Festival project developed since 2011. The previous recipients have all shown a resounding ability to produce high quality art, which the Festival Trust has been proud to support. We are therefore delighted that we are about to announce the next shortlist for the 2014 Commission along with some exciting news about Sacred Hill, our new partner in this excellent opportunity for an Auckland photographer. More details in the New Year.
Asia Pacific Photoforum
In 2014, through our membership in the Asia Pacific Photoforum, we will be working with two key Australian Festivals - Ballarat International Foto Biennale and Head On Photo Festival in a cross-tasman cultural collaboration. From BIFB we are delighted to announce the presentation of Ayala Gazit's work "Was it a Dream" as a part of our themed programme around Memory/ Pumaharatanga. This will be a definite highlight of the 2014 Festival.
Also, from Sydney, we will be hosting the Head On Portrait Prize 2014 exhibition. The Head On Portrait Prize is a highly anticipated annual award for Australian portrait photography. View more about the Head On Portrait Prize here.
Next year's Signature Programme also includes some key destination exhibitions from Japan. More news on these exclusive NZ premieres in the New Year.
11th annual Auckland Festival of Photography 2014
Thanks to everyone who has already expressed interest in the next Auckland Festival of Photography 2014. Expressions of interest are still open. Please contact our office on info.photo.festival@xtra.co.nz or phone us 09 307 7055, or get in touch via Facebook or Twitter. Our programme closes for expressions of interest in late January 2014.
Auckland Photo Blog
November's "Auckland Waterfront" Photo of The Month selection was done by Carmen Castano. Thanks Carmen for your time, and congratulations to Manasee Joshi for this photo.
The Auckland Photo Blog has been operating as a unique Auckland online photo library created by the people of the region since 2006, we hold over 7700 images online for viewing and reference for the region. It is a community space and one which we enjoy providing to Aucklanders free of charge. December is an open theme.
Other News
Fashion Photography has long been a cultural driver due to populist interest, from the last 100 years the V & A in London has crafted a exhibition for the masses, Selling Dreams, which is being hosted from tomorrow by Auckland Museum - see more on the show and whats on through to February 2014.
Chris McLennan, Nikon Ambassador has been shooting up a storm in Africa last month with a safari style unit of fellow photographers, see this You Tube clip for more on his shoot and gear in Africa, see his website and Facebook pages for more of his amazing work.
For the discerning camera owner, the BBC has picked the perfect item for your Christmas stocking. A retro style classic camera with cutting edge technology from Nikon.
Get ready for the 50th Wildlife Photographer of the Year Competition. The annual Wildlife Photographer of the Year exhibition is calling for entries from around the world. Photographers can send photos from 9 December. Entries close on 27 February 2014. The competition is co-owned by the Natural History Musuem and BBC Worldwide.
Follow us
Join our fans here -

Auckland Festival of Photography is supported by;
MAJOR FUNDERS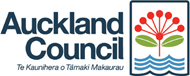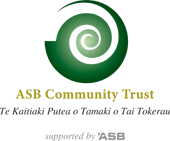 Public funding from Asia NZ Foundation, COGS Papakura/Franklin, Auckland, Manukau, Creative Communites Regional and The Trusts.
Sponsored by Nikon and HP.

Media supporters - D Photo (New Zealand).

Foundation Member of

Privacy - The Auckland Festival of Photography does not sell or otherwise distribute this mailing database.