2017 'The Spirit of Motion' award

We are so excited to announce this brand new Award for photography in the Auckland Festival of Photography.
Our vehicle partner, Mazda, have launched their 'The Spirit of Motion' Award for the exhibiting photographers in the Auckland Festival of Photography 2017. To enter, you must be in a Festival show this year. Full terms and conditions and application form available below. Opens 18th April and deadline for your entry is 22 May 2017. All participating galleries and venues will be sent the details for sharing with the artists and photographers in the regionwide Festival exhibition programme - Identity, Core and Satellite. Open to New Zealand based exhibiting photographers only. Email your entry - aucklandphotographyfestival@gmail.com
'The Spirit of Motion'

Application Form Mazda Award and

Mazda Award 2017 T+Cs. You must read these and by submitting your completed entry are in agreement with them.
The winner will receive $2000 cash prize. Sponsored by Mazda.


Janet Lilo
We are pleased to announce the artist for the 2017 Annual Commission by Baker+Douglas has been selected - congratulations to Janet Lilo.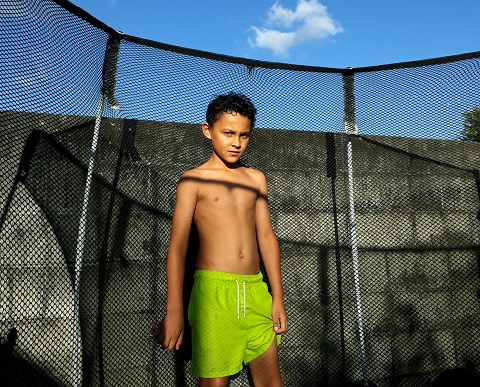 ---
2017 Annual Commission by Baker + Douglas
2017 is the 7th year of the Auckland Festival of Photography Annual Commission. Each year one of three shortlisted photographers is commissioned to produce a new body of work especially for the Festival in June. This year the Annual Commission has been awarded to Janet Lilo.
Janet Lilo b.1982 (Ngapuhi, Samoan & Niuean) works in digital photography, video and Installation. Her art practice explores experimental documentary and drawing processes for exhibition, performance and archive. She is interested in documentation as a conversational and social tool for recording time, people and place – often with reference to popular culture. Janet is an active member of Whau the People community arts collective, staunch supporter of the underdog and proud mother of Harry, Milo and Manaia.
Recent projects include Status Update, Te Uru Gallery, 2016; The Normandy Research Project, Pacifiques in Normandy, France 2014 - 2015; Right of Way, Fifth Auckland Triennial at Artspace, 2013; Hit Me With Your Best Shot (commissioned by The Physics Room) for Christchurch and Wellington City Gallery. Lilo graduated from Auckland University of Technology with a Masters in Visual Arts, 2006.
We are also delighted to announce that the Annual Commission will this year be presented by Baker+Douglas, the New Zealand based publisher and online retailer of Fine Art Photobooks and Apps specialising in the work of local and international photographic and moving image artists.
The Annual Commission by Baker+Douglas will be presented in one of the Silos as part of the suite of Identity exhibitions in Silo6 for the Auckland Festival of Photography. The selection panel for the Annual Commission were particularly excited by Janet's work and the prospect of what she might achieve in the challenging waterfront space. Thanks to Creative New Zealand for their support. Image by Janet Lilo - Harry, 2017.