'Chasing Shadows' Award by Mazda
Amazing 2nd annual Award for all New Zealand photograpehrs and artists who have work in an exhibition in this our 15th annual Festival.
We are so excited to announce this brand new Award for photography in the Auckland Festival of Photography.
Our vehicle partner, Mazda, have launched their 'Chasing Shadows' Award for the exhibiting photographers in the Auckland Festival of Photography 2018. To enter, you must be in a Festival show this year. Full terms and conditions available here - Chasing Shadows TCs . Opens 12th April and deadline for your entry is 21st May 2018. All participating galleries and venues will be sent the details for sharing with the artists and photographers in the regionwide Festival exhibition programme - Control, Core and Satellite. Open to New Zealand based exhibiting photographers only.
Application Mazda Chasing Shadows 2018
The winner will receive $2000 cash prize. Sponsored by Mazda.


April E-news correction & programme correction -
Unfortunately Hou I Ting (Taiwan) was declined a National Arts grant in Taiwan to attend the Festival. Our apologies for this, the matter is out of the control of the Festival Trust and we were not given up to date information at the time we published the e-newsletter. Hou I Ting will still be attending the Festival.
2018 Annual Commission by Baker + Douglas
2018 is the 8th year of the Auckland Festival of Photography Annual Commission. Each year one of three shortlisted photographers is commissioned to produce a new body of work especially for the Festival in June. This year the Annual Commission has been awarded to Alex Plumb.
Alex says "I'm really excited to be creating a new work for the Silo space. I have always wanted to exhibit down there and I look forward to creating something that is really immersive for the viewer. Thank you Auckland Festival of Photography for the opportunity!"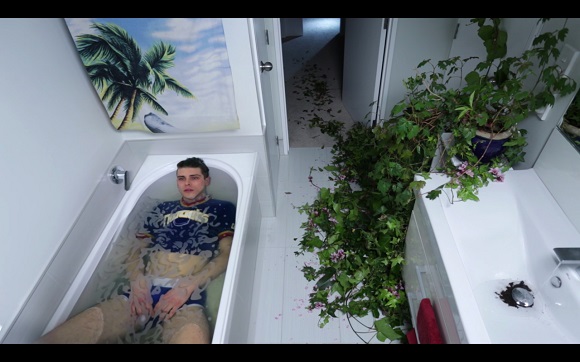 We are also delighted to announce that the Annual Commission will next year be presented by Baker+Douglas, the New Zealand based publisher and online retailer of Fine Art Photobooks and Apps specialising in the work of local and international photographic and moving image artists.
The Annual Commission by Baker+Douglas will be presented in one of the Silos as part of the suite of Control exhibitions in Silo6 for the Auckland Festival of Photography. The selection panel for the Annual Commission will be selecting the artist who will be commissioned to make new work in February 2018 and are excited at the prospect of what might be achieved in the challenging waterfront space. Thanks to Creative New Zealand for their support.

Volunteer with the Festival
Volunteering for the Festival is a great way to be involved in our wide ranging activities and learn more about how we work behind the scenes. We are always looking for more helpers, to volunteer, contact the team at the office to discuss this further. Or email us on info.photo.festival@xtra.co.nz.