Auckland Festival of Photography 2016
We are delighted to announce that the 2016 Auckland Festival of Photography will take place from Thursday 2nd June to Friday 24th June.
Our 2016 exhibition submission and registration process will be announced next month in October. The new curated theme for 2016 plus new ways to participate will be announced next month. Check our website for more details or like us on our FB page.
Next year is the 13th year of the Festival and we look forward to showing more inspirational, challenging and great new artists, projects and exhibitions to engage our audience. We will also be inviting an international guest curator to collaborate on the 2016 Festival theme. More news on this in October!
The Auckland Festival of Photography is open to programming any exhibition created through the medium of  photography. We encourage festival participation from all levels of exhibitors including dealer galleries, private and public venues, individual artists and community groups. We aim to make festival participation as barrier free and inclusive as possible, in order to reflect and represent the diverse populace and points of view within Auckland.
June theme 'Auckland' Photo of the Month announced
Congratulations to Toni Tanner winner of June prize pack.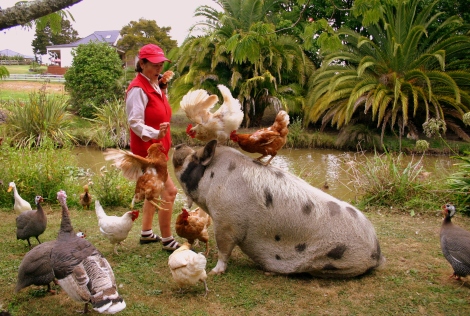 Toni Tanner - Mine, At Bunty's Farm Kumeu
Photo of the Month June 2015 prize pack - All about enjoying Auckland - 1 winner only - $100 movie vouchers, a voucher for Waiwera Private Spa for 2, a trip to Rangitoto Island for 1, a 1 x bungy jump off the Harbour Bridge and a dinner voucher to the value of $150 - No vouchers are transferable for cash. But we'll give the winner in addition to these great experiences a cash bonus of NZ$200. Judges decision is final.
Auckland theme for June 2015 blog
Take part in the Festival with your photos taken in Auckland, each month we have run a theme for the community of photographers we support and engage with. For our 12th Festival we are inviting entries which show the many different faces and places of Auckland over the whole month of June, opens 1st June. More details on the great prizes you can win see the intro page for Auckland Photo Blog. Cash prize plus vouchers for a variety of experiences in Auckland! Get ready to shoot.
31st Higashikawa Overseas Award in Japan announced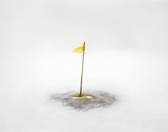 Antartica series, Piss Poles - Anne Noble
Auckland Festival of Photography and Higashikawa International Photography Festival are delighted to announce the 31st Higashikawa Overseas Award has been made to New Zealand photographer, Anne Noble, ONZM. Anne's work will be seen in Japan in August. More details here - http://photo-town.jp/en/higashikawa-prize/prize-foreign/index.html
Anne is represented by Two Rooms Gallery, Auckland. Her exhibition No Vertical Song is in the Signature exhibition series in this year's Festival, more here - http://www.photographyfestival.org.nz/programme/detail.cfm?exhibition_id=1905&exhibition_date=1%20june%202015
Magnum comes to Auckland
Auckland Festival of Photography is delighted to announce, direct from Magnum in Paris, the exclusive New Zealand presentation of - Offside Brazil : Susan Meiselas, David Alan Harvey, Jonas Bendiksen and Alex Majoli.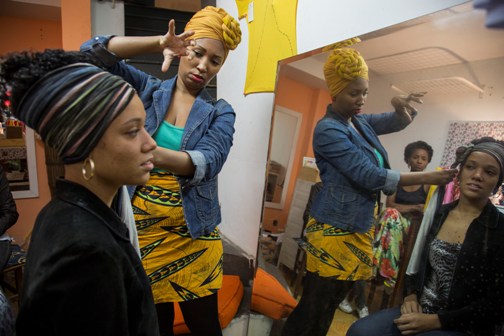 Susan Meiselas / Magnum Photos with the support of Save the Dream, Instituto Moreira Salles and ESPN. BRAZIL. Bairro de Fátima, Rio de Janeiro. July 11, 2014. Fabiola shows Anne how to wrap her hair naturally in a turban at the store Colares Odara
Magnum Photos with the support of Save the Dream, Instituto Moreira Salles and ESPN, produced Offside Brazil, a project that was shot over 5 weeks in Brazil during the 2014 FIFA World Cup by 4 Magnum photographers who worked with local Brazilian photographers and collectives. The resulting collection of work is a tribute to the country of Brazil and Brazilian Society in it's response to hosting the FIFA World Cup. The Auckland Festival of Photography exhibition will show work by Magnum photographer Susan Meisales, Alex Majoli, Jonas Bendiksen and David Alan Harvey. "Offside Brazil is Brazil outside of the games, outside of the stadiums when the biggest football event in the world happened in the most football crazy place on the globe, where futbol touches everyone".
This year's Festival has a unique sideshow to it's annual June presentation. Running parallel to our regular annual Festival is the 2015 U20 Fifa World Cup being hosted in Auckland, with the stars of tomorrow showing off their skills. We hope you enjoy the opportunity to celebrate photography and soccer in Auckland this June.