Volunteer with the Festival
Volunteering for the Festival is a great way to be involved in our wide ranging activities and learn more about how we work behind the scenes. We are always looking for more helpers, to volunteer, contact the team at the office to discuss this further. Or email us on info.photo.festival@xtra.co.nz.
Showing motion wins new Auckland Festival of Photography award
Diane Costello has won a new AFP award, 'The Spirit of Motion' by Mazda – for her image, Momentum.
The award was open for entry by any New Zealand photographer exhibiting in this year's festival, which runs 1-24 June at various venues across Auckland.
The winning image was praised for its motion and an "exultation of spirit" by judges Phil Edmondes-Rowe, Auckland Festival of Photography Trust and Terrianne Brown, Customer Experience Manager of Mazda.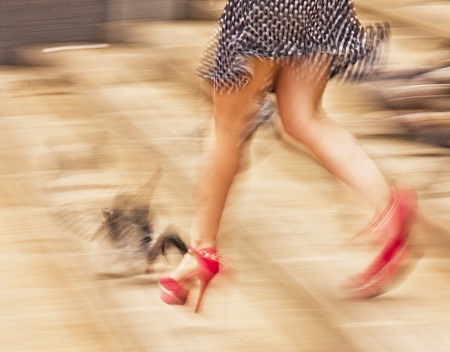 Dianne Costello - Momentum - Winner 'The Spirit of Motion' Award 2017
"We chose this image because it has motion and that joie de vivre - a cheerful enjoyment of life. The woman is wearing her nice dress and high heels, yet her spirit and joy of life meant she couldn't resist chasing the pigeons. While many of the other competition images had motion, few showed that joy of life," the judges said.
"The number of amazing images impressed the judges. But we immediately smiled when we saw this picture. The subject's vivaciousness was infectious - and that's what made the image the winner."
Dianne won $2000 cash prize and a certificate. Thanks to everyone who took part.

Janet Lilo
We are pleased to announce the artist for the 2017 Annual Commission by Baker+Douglas has been selected - congratulations to Janet Lilo.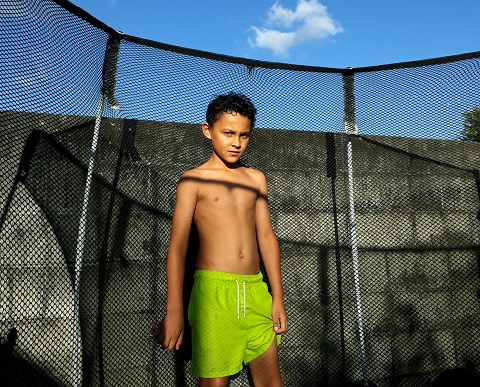 ---
2017 Annual Commission by Baker + Douglas
2017 is the 7th year of the Auckland Festival of Photography Annual Commission. Each year one of three shortlisted photographers is commissioned to produce a new body of work especially for the Festival in June. This year the Annual Commission has been awarded to Janet Lilo.
Janet Lilo b.1982 (Ngapuhi, Samoan & Niuean) works in digital photography, video and Installation. Her art practice explores experimental documentary and drawing processes for exhibition, performance and archive. She is interested in documentation as a conversational and social tool for recording time, people and place – often with reference to popular culture. Janet is an active member of Whau the People community arts collective, staunch supporter of the underdog and proud mother of Harry, Milo and Manaia.
Recent projects include Status Update, Te Uru Gallery, 2016; The Normandy Research Project, Pacifiques in Normandy, France 2014 - 2015; Right of Way, Fifth Auckland Triennial at Artspace, 2013; Hit Me With Your Best Shot (commissioned by The Physics Room) for Christchurch and Wellington City Gallery. Lilo graduated from Auckland University of Technology with a Masters in Visual Arts, 2006.
We are also delighted to announce that the Annual Commission will this year be presented by Baker+Douglas, the New Zealand based publisher and online retailer of Fine Art Photobooks and Apps specialising in the work of local and international photographic and moving image artists.
The Annual Commission by Baker+Douglas will be presented in one of the Silos as part of the suite of Identity exhibitions in Silo6 for the Auckland Festival of Photography. The selection panel for the Annual Commission were particularly excited by Janet's work and the prospect of what she might achieve in the challenging waterfront space. Thanks to Creative New Zealand for their support. Image by Janet Lilo - Harry, 2017.