October 2014
The 2015 Festival dates - 28 May to 20 June 2015.
Theme -2015 Curated programme.
By invitation of the Auckland Festival of Photography Trust, the theme for 2015 is Truth & Fiction.
Truth and fiction in photography are not dichotomous but exist at opposite ends of the same continuum of subjectivity. With documentary photography at one end and digitally constructed realities with no real world referent at the other there is much overlap in between the documentary and art photography genres and shifting amounts of truth and fiction in every photograph. Because we recognise and accept photography's ability to truthfully represent reality - not wholly objectively but more effectively than any other medium - we can also enjoy when photographers manipulate this property of photography to create fiction.
The themed programme will be planned to include Talking Culture Symposuim, and our annual fine arts commission exhibition. There may be international work alongside NZ work. A 3 week long curated programme including the finest photography the region has to offer and featuring a suite of exhibitions.
For Signature and Fringe exhibitions expressions of interest are now open til 30th January 2015. These shows are not themed, and are open for any subject.
NEW Terms and Conditions for inclusion in the Fringe. http://www.photographyfestival.org.nz/taking_part/faq.cfm
September 2014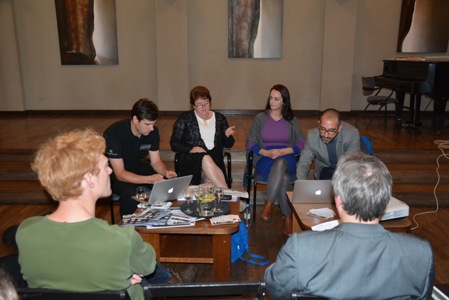 Auckland Festival of Photography, was delighted to have director, Julia Durkin, invited to attend the Kaunas Photo Festival in Lithuania. Photos show the panel discussion and here is a video about the Portfolio Review, which shows the reviews in full swing - http://vimeo.com/107134194
June 2014
Nikon 2014 Auckland Photo Day winner
The winners of the Nikon Auckland Photo Day 2014 competition have been announced. More than 1000 entries were received this year, adding to a unique archive of more than 11,000 images taken of Auckland and its communities since the annual June event first took place in 2004's Auckland Festival of Photography.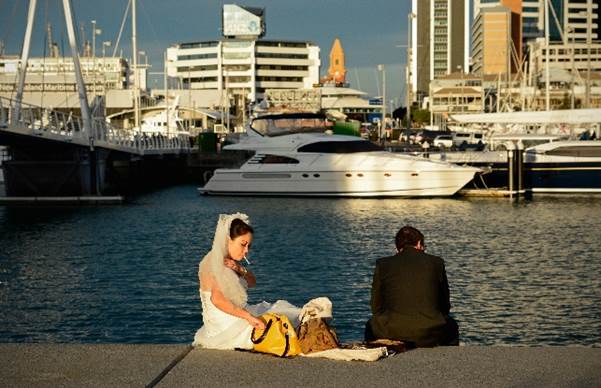 2014's winner is Dave Barker's image Time for a Fag which shows a newly-wed couple relaxing at the water's edge. Judges praised the top photograph for its "fortuitously captured and intriguing moment bathed in a golden light - a photograph that asks questions of the people, customs, traditions and consumption. It's brilliant because of the multiple readings that can emerge from this single image. A split world of idealism versus reality."
Nikon Auckland Photo Day starts at midnight tonight 7th June - take a photo in Auckland region and send it in here, anyone can enter for free. 24 hours.
http://www.photographyfestival.org.nz/taking_part/photoday.cfm
May 2014
Nikon Auckland Photo Day is on 7th June 2014, 24 hours.
See conditions of entry. Entries close at 5pm, Friday 13th June 2014.
Winners announced on Wednesday 18th June 2014. See website Latest News or subscribe to our e-newsletter.

Judges are Assoc Professor Megan Jenkinson, Photographer, Jono Higgins, Nikon and Chris Traill, FNZIPP.
April 2014
Fantastic support from our partners in Nikon Tokyo, hooray the Auckland Festival of Photography is their latest news -http://www.nikon-photocontest.com/en/
Full programme for 2014 announced on 8th April, download a copy here
February 2014
We are delighted to announce a exclusive NZ premiere for Auckland Festival of Photography in 2014!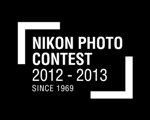 Dina Bova - Elegy of Autumn - Nikon Photo Contest 2012-2013 Grand Prize
Nikon Photo Contest exhibition comes to Auckland
With more than 1 million photographs shared via the Internet every day, the world of photography is undergoing tremendous change. And so, for it's 34th anniversary, the worldwide Nikon Photo Contest exhibition is coming to Auckland in June 2014. This is a meaningful and celebratory achievement for us as hosts at the Auckland Festival of Photography of this Nikon Photo Contest award-winners exhibition. Full programme announced in April.
December 2013
Auckland Festival of Photography wishes everyone a very Happy New Year!
October 2013
After a highly successful annual meeting of the APP at the 2013 Pingyao International Photography Festival, the newly expanded network, Asia Pacific Photoforum Festival Directors had a group photograph.
From left to right on back row is Ryan Libre, Director, Chiang Mai Documentary Arts Festival, Thailand, Moshe Rosenveig, Director, Head On Festival, Sydney, Australia, Alasdair Foster, APP Ambassador, next row Mr Zhang Guotian, Chief Artistic Director Pingyao, China, Julia Durkin, Festival Director, Auckland Festival of Photography, NZ, Jeff Moorfoot, Director, Ballarat International Foto Biennale, Australia and Cristina Chavarria, Artistic Director, Guatephoto, Guatemala and front row is Amy Liu, International Director, Pingyao, China and Gilma Suarez Rivera, Director, Fotografica Bogota, Colombia.
Absent friends include - Maurice Ortega, Queensland Festival of Photography, Australia, Francoise Callier and Jessica Lim, Angkor Photo Festival, Cambodia and Shahidul Alam, Director, Chobi Mela Festival, Bangladesh.