Welcome to Festival Zone for September 2011. We are delighted to announce the dates for 2012 Auckland Festival of Photography will be 1st to 24th June 2012. We are also now accepting your expressions of interest if you are planning an exhibition for next year's Festival. Send your exhibition expression of interest to info.photo.festival@xtra.co.nz between now and the middle of January 2012. And if you are planning on participating in the Festival for the first time, Taking Part details are here.
August Blog - Photo of the Month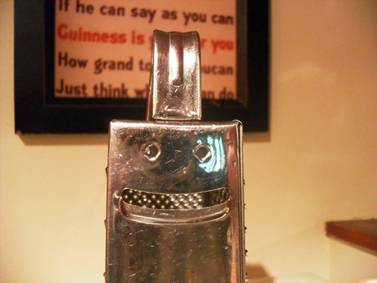 lolololol by Renati Rouzidanmu
August's Photo of the Month on the Auckland Photo Blog is lolololol by Rentati Rouzidanmu, a funny, original shot in the spirit of Duchamp. Congratulations Renati. This month's blog is also an Open Theme, so join the online exhibition and send in your photos here - all photos accepted as long as they are taken in the Auckland region. Please read our new terms and conditions and then get blogging!
New Trustee
The Auckland Festival of Photography Trust is very pleased to welcome aboard new Trustee, Annika Bennett. Annika has a wealth of experience in photography and the arts, both in New Zealand and internationally and her knowledge and expertise will be an immeasuarable contribution to the continuing success of the Festival.
Asia Pacific Photoforum
Our new Asia Pacific Photoforum partner, the Angkor Photo Festival begins in November 2011 in Cambodia so if you are planning an overseas holiday this is a great Festival to support.
Other news
Beginning this month in Auckland is the internationally acclaimed World Press Photo exhibition. This is always a brilliant and devastating exhibition to see - one that brings all the wonders and horrors of the world home to you. Don't miss it.
If you have not already entered, you have until Wednesday 14th September to submit your photos to the New Zealand Geographic Photographer of the Year 2011 competition, open to amateur and professional photographers alike. Details here.
Subscriber Prize Draw sponsored by D Photo & Apix
Each month til end of 2011, one lucky subscriber to Festival Zone will be selected to win a free subscription to the D Photo Magazine worth $39.95 and plus a mystery product prize to the value of $50 from Apix each month. Tell your friends, family and networks to subscribe to Festival Zone to be in to win this month. See here to subscribe. August's lucky winner was Lisa Pearl.
Follow us
Join our fans here -

Auckland Festival of Photography is supported by;
MAJOR FUNDER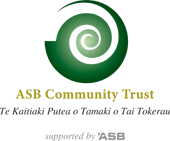 Public funding from - Auckland Council. Sponsored by Gravity, Nikon.
Media Partner: D Photo
Foundation Member of

Privacy - The Auckland Festival of Photography does not sell or otherwise distribute this mailing database.