Welcome to Festival Zone for January 2022.
The Auckland Festival of Photography Trust and team hope you are all well, wish all our stakeholders, sponsors, galleries, photographers and international Festival partners a prosperous and happy New Year, we hope all NZ is enjoying a great summer and wish you the best of success in 2022.
Auckland Festival of Photography - Amber Light


In a world experiencing stress on our natural eco, weather and environmental related systems, and with impacts on socio economic and geo political world order due to the troubling cross over of the climate crisis with Covid, what is the photographers' and artists' role in articulating these issues both here in New Zealand and globally? What are the other disruptive influences and elements on our society?
The 2022 Festival theme is "Disruption" [raruraru].
Jocelyn Carlin, Photojournalist (d) 2017
Jocelyn Carlin's "Environmental Stories From the Pacific Region" from the mid 2000's covered environmental, climate change impacts. The Festival is delighted to announce an outdoor exhibition of a selection of this ground-breaking work as part of this year's 'Disruption' theme for 2022.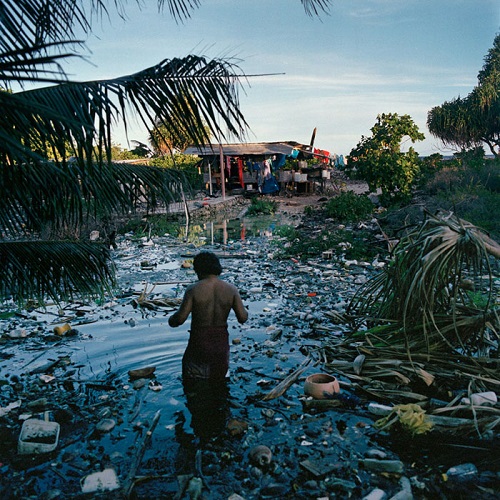 "A man walks through ever increasing Spring tide flood waters to his home in the taisala. On the over-populated Fogafale islet, Funafuti, Tuvalu the 'borrow pits' have become squatter settlements for outer-islanders, the land is leased and homes are constructed with whatever materials can be found. Waste management on the islet is a constant struggle for the kaupule, the town council in the absence of modern systems let alone people who are forced to live in these areas." 2009, Jocelyn Carlin
2022 Festival Call for Submissions – nomad programming
We are delighted our open call for submissions for our Festival starts next Monday 17 January, deadline 30th March 2022. Your participation can be 'in Venue' 'Online' or 'Outdoors'.
As the pandemic rolls on, sticking to our established June timeframe presents us with the potential to innovate and be more flexible with lead activities before the June dates. See our Taking Part page.
---
Image Auckland - Awards programme
We're delighted to announce our new brand for our stable of Awards and competitions, Image Auckland, and welcome back our key sponsors of each unique opportunity to support the NZ photography scene. Image Auckland is a new project brand for the Festival, which aims to foster 'Cultural connections – In your time, at your own pace – Discover, learn and experience'. DIVERSITY > INCLUSION> EQUITY.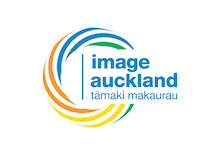 Since 2011 the Festival has invested and paid to photographers/artists in excess of $150,000, plus presented product/camera prizes worth $50,000 - we are very proud of this investment in the sector and thank our sponsors/funders past and present who made this all possible. Coming up this year is our 4th annual Youth Photo Award which invites photographers and artists under 25 to enter their best work for a NZ$1200 cash prize, plus we welcome back the 18th edition of Auckland Photo Day, sponsored this year again by Fujifilm NZ. Prizes will include the Fujifilm X series mirrorless cameras, full details will be announced in April for fans of the annual competition.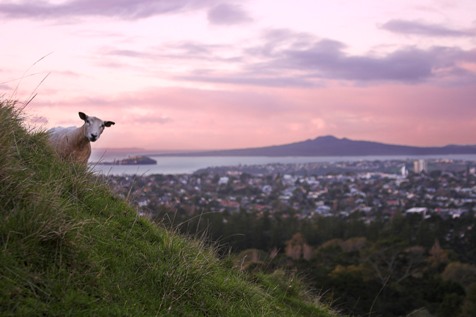 Shane Heenan - Curious City - Auckland Photo Day 2007

One of the key benefts of participation in the Festival's programme is the opportunity to enter the annual Late Harvest Artist Award for any exhibiting NZ photographer, We are delighted to announce the 6th annual Artist Award in 2022 will take place from June. Full details on 1st and 2nd place, $1500 and $750 cash prizes and how to enter will be available later this month to those who register to be in the 2022 Festival. Sponsored by wine-searcher.com.

And get ready to get your music groove on. The 2022 Aotearoa Music Photography Award | Whakaahua Puoro Toa will take place from April/May 2022. Full details on prizes and how to enter will be available in late February 2022.

Georgina Hitchcock; Music Lessons - 2010 Auckland Photo Blog
---
Auckland Photo Day exhibition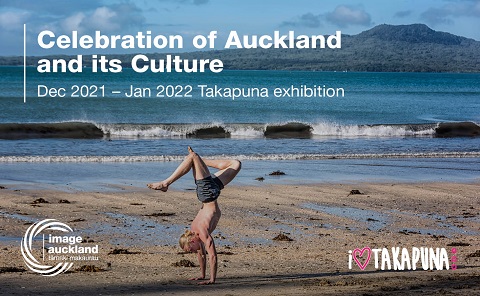 Celebration of Auckland and its Culture.
Takapuna is proud to be hosting an outdoor street photography exhibition by the Auckland Festival of Photography, presented by Image Auckland and I Love Takapuna. The exhibition is a selection of the best images from Auckland Photo Day, which celebrate Auckland and its culture. Since the re-opening before the Christmas/New Year break literally thousands of people have seen the works as they stroll through the town
And adjacent at Shore City shopping centre, the Como Street entrance way, is the pop up indoor walk way of photos which feature an exciting extra 15 of our favourites from the entries over the last decade. Go see this soon.
Extended now through February 2022. Image above by Tuan Nguyen - Beach Yoga
---
Asia Pacific Photoforum - Higashikawa, Japan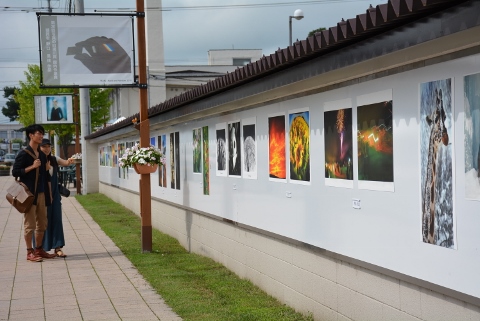 Along with our partners in Japan we are calling for entries from youth at High Schools in Canberra to take part in the annual Higashikawa 8th International High School Students exchange, so if you are reading this in Canberra, Australia, please let your networks know - there's an amazing prize - travel to Japan for the exchange week for 1 teacher and 3 students from the winning high school - border measures permitting. Full details on their website, for high schools from Canberra area only.

---
Red light, green light - Information for 2022 Festival activities: COVID-19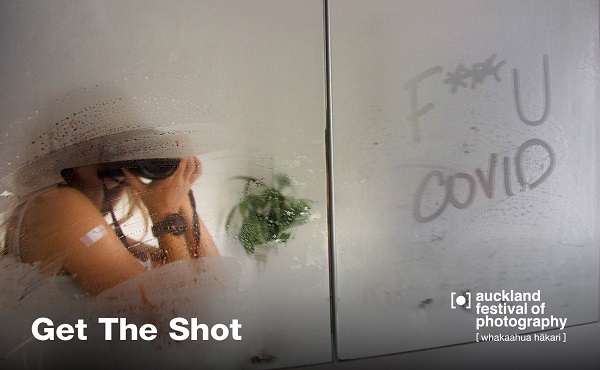 Get The Shot - Marissa Schmidt - Top 30 Auckland Photo Day 2021
Top priority is the safety and wellbeing of our Festival team members, participating artists and public across the Festival activities next year. For the suppression of transmission of COVID-19, showing a vaxx pass will be a condition of attendance at any indoor venues under the care and control of the Trust at any of the traffic light settings. Independent venues, galleries and community spaces will each have their own guidelines and compliance, so please check these ahead of your visit.
The Auckland Festival of Photography endorses the Guidelines for Events - https://www.business.govt.nz/covid-19/covid-19-protection-framework/events/
Please check the exhibition/project/event you are proposing to take place in the Festival complies with the COVID-19 code for event organisers.