Alex Mao Youth Award 2023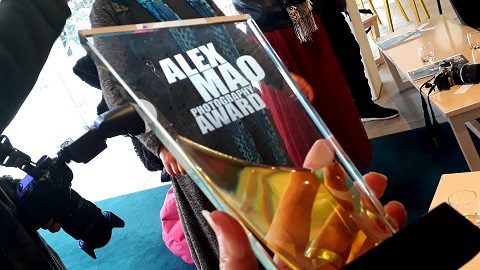 In 2023 Image Auckland [tāmaki makaurau] are delighted to present the 5th annual Award which will take place again during June. This is an annual photography grant for emerging photographers, at the start of their careers or study. We invite photographers and artists under 25 years to enter their NZ photography work/photo essay/project for the 1st place cash grant, NZ$1200 and a trophy, and are delighted with the extra support from Alex Mao Photography Foundation for the introduction of NZ$600 cash 2nd place grant and certificate.
Entries open - 1st June through to 21st June 2023. Entries will be via Auckland Photo Blog. Terms and Conditions apply.
Supported by the Alex Mao Photo Foundation, presented by Image Auckland [tāmaki makaurau] - winners announced in late June and Award giving in Auckland w/c 26th June.
See all our wonderful Youth Photo Award winners since 2019. To date over $4800 has been Awarded to support Youth photography in NZ through this Award.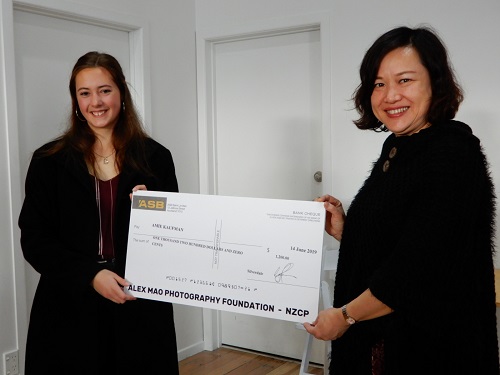 ---
aotearoa music photography award 2023
Image Auckland is delighted to announce the 2023 Music Photography Award | Whakaahua Puoro Toa.
Award closed on 20 May. Prize winners announced: 26 May
1st prize - $1250 cash
2nd prize - $500 cash
Prizes sponsored by The Bass Player Ltd and Pacific Culture and Arts Development Assoc.

People's Choice prize - $250 Prezzy card (like a preloaded debit card). Decided by public vote, the image with most legit single votes after audit of the count is the winner. No multiple votes from one person on repeat will be counted, and will be disqualified. Winner announced 31st May online.
Participation in the future exhibitions in 2024 plus other digital/projections/promotion of your winning image.
Wonderful! The NZ Music Photography Award entries for last year's 2022 Award are broadcasting nationally during May and June 2023, every night, run of schedule, on CH200 Freeview. There's over a 100 amazing images of every genre!! Part of the annual Awards at the Festival. Thanks to CH200 for the support!
Entries via Auckland Photo Blog.Terms and Conditions apply.

DownHEAD rehearsal, Auckland studio 2022.
---
Asia Pacific - Focus Japan
Photobook Friday II 2022 – Japan
In this October update, 'Image Auckland' is pleased to release details of our exclusive event in November with key practitioners, Ihiro Hayami, T3 PHOTO FESTIVAL TOKYO: Founder, Director, and ex-publishing editor-in-chief of the photo magazine "PHaT PHOTO" for CMS Co. Ltd & artist Emi Higano, Tokyo.
Alongside this presentation, which is motivated and informed by the attendance of founder and director of T3 Tokyo Photo Festival, Ihiro Hayami and practising artist and photographer, Emi Higano, will be a selection of books from Japanese artists collected at international Festivals or donated to the Festival by the Tokyo Museum of Photography, Japan, the Higashikawa International Photo Festival, Hokkaido and T3 Tokyo Photo Festival's educational arm, Tokyo Institute of Photography. These wonderful photobooks will be on display for a limited time, at our exclusive 'Photobook Friday II 2022 – Japan' afternoon on November 11th 2022. Free event.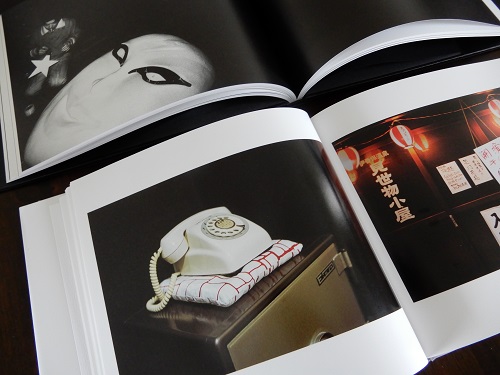 From 2pm come along to look at the books and from 5pm to 6.30pm listen to our Japanese photography presentation by Ihiro Hayami and artist and photographer, Emi Higano, Tokyo, Japan. Ends 7pm. Venue is Ellen Melville Centre, City.
----------------------

30 Sept 2022 update - 'Image Auckland' is pleased to confirm, an exclusive event in New Zealand in November with key practitioners, Ihiro Hayami, T3 PHOTO FESTIVAL TOKYO: Founder, Director, and ex-publishing editor-in-chief of the photo magazine "PHaT PHOTO" for CMS Co. Ltd & artist Emi Higano, Japan for cultural collaboration, working towards a joint NZ/Japanese photography legacy project.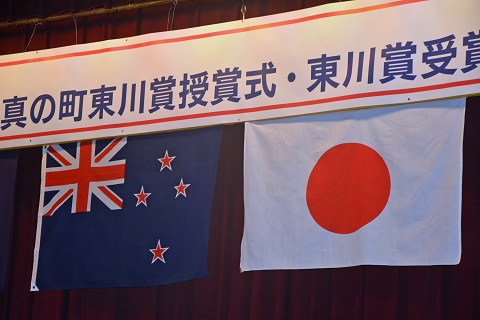 Ihiro and Emi will be in Auckland, 10th November – 15th November, to give insightful international presentations about their projects, their Festival and photography talks, along with researching Auckland based visual imaging organisations and meeting artists and students.
This is an exclusive 'Image Auckland' project around Japanese practice and photography education and to explore the artform and interact in a New Zealand setting.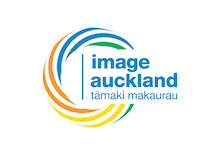 T3 PHOTO FESTIVAL TOKYO is a photo festival with three pillars: (1) photo exhibitions, (2) talks and events, and (3) student projects, with the vision of being an Asian hub that nurtures the next generation of photography culture there. And the educational organisation, Tokyo Institute of Photography is the presenting partner and one of Tokyo's leading photographic learning spaces and incorporates exhibition space, the 72 Gallery in the Tokyo area called Kyobashi. We will be announcing full schedule at the start of October. Save the dates! 10th – 15th November.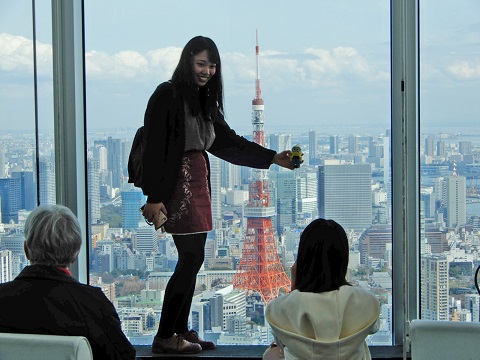 We are excited about this project and look forwards to developing closer ties between Auckland and Tokyo, starting with research and development of the Festival's Japanese partnership with T3 Photo Festival, Tokyo and TIP, in Tokyo.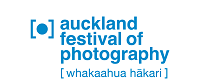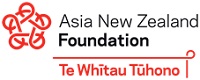 ---
'Disruption' spearheads to Asia
Auckland Festival of Photography proudly presents, at the Pingyao International Photography Festival in China this month, September 2022, part of our Disruption [raruraru] theme, a New Zealand fine art exhibition featuring Felicity Jones, Chris Leskovsek and Mark Smith.
We are delighted to be exhibiting the excellent New Zealand fine art series by Mark Smith and Felicity Jones, Cases Studies South. This series highlights the introduction of non-native fauna and flora in the early colonial settlement years and the subsequent disruption to the landscape caused by these introduced plants.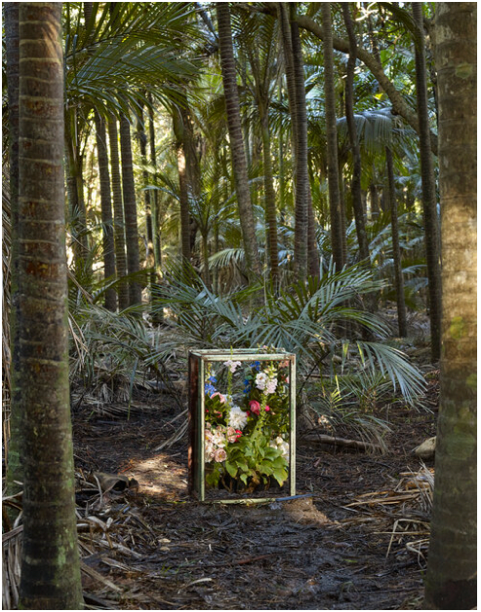 Dr Ward's Case #1, Te Henga, 2018, Import . (From Case Studies - 2019)
Cases Studies South will be shown in Pingyao alongside a selection of black and white work by Chris Leskovsek, which speaks to the Disruption theme.
"…and all of a sudden covid happened and the world stopped. Shortly I found refuge in my photo archive which became my window to the outside. Through that process I realised how nature had impacted me in more ways than I ever imagined over the years. Then I looked closely and thought that, sadly, it takes a hard hit like a pandemic for us to realise how much we need nature yet how much damage we have caused... and the clock keeps ticking. " Chris Leskovsek.
Chris Leskovsek - From his 'Disrupt' selection
Chris shoots in moody black and white, his photographs providing insight to an outsider's view of New Zealand, disruptive to the image of sun, sea and surf the city normally projects. Photography has been a way for him to explore and document his new country, New Zealand as a Chilean immigrant. His street photography exploring Auckland for two years culminated in the self-published photo zines, Observations.
Watch our archive video of their Festival lightbox show in Freyberg Square here.
"One of AFP's key strategic outcomes is to inspire the imagination, to raise the profile of New Zealand photographic excellence by supporting emerging, mid-career and established New Zealand photographers," Auckland Festival of Photography Trust says. "AFP is a founding member of the Asia Pacific Photoforum since 2010 and celebrates its 12th anniversary in 2022, whilst this exhibition was originally conceived and specifically curated for our June Festival's 'Disruption' theme, we are pleased to include some new works at the Pingyao International Photography Festival to support strategic leverage of our partnerships with the Asia Pacific Photoforum and provide international exposure for the New Zealand artists in our programme."
Pingyao is the world's largest photography Festival and this is the 8th exhibition the Auckland Festival of Photography has presented within their annual international programme.