Welcome to Festival Zone for late April 2017. We are delighted to share this year's Festival programme with you online, plus there are print copies available at the Festival office now. Soon the programme will be at all Festival venues, and at libraries across the Auckland region later this month along with our downloadable option too.

---
Identity

Our international guest curator, Bangladeshi artist, activist and curator, Dr Shahidul Alam's selection of international artists plays with the Identity theme of the 2017 Festival with bold disregard for the comfortable spaces narrowly occupied by the majority. Dr Alam states 'Far too often, we take refuge in comfortable spaces. These are artists who have dared to think differently. While each body of work does deal with who we are, how we perceive ourselves, and how others perceive us, that approach has merely been a launch pad for more probing questions. One artist objects to her work being labelled as being about identity.' Image above by Pushpamala N in collaboration with Clare Arni, The Native Types / Toda from the project: Native Women of South India: Manners and Customs. Sepia toned photograph, Bangalore 2000-2004 and below by Kim Hak from his Alive series.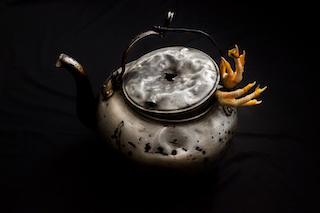 The work of late J.D. Okhai Ojeikere (Nigeria), Kim Hak (Cambodia), Dina Goldstein (Canada), Sharia Sharmin (Bangladesh), Çağdaş Erdoğan (Turkey), Pushpamala N (India) converses together at Silo 6 from 1 June to 20 June.
Our New Zealand artists join the suite of Identity shows with the iconic late Marti Friedlander at FHE Galleries, Mark Adam's explorations in his ongoing series 'Cook Sites' at Two Rooms and emerging talent Chris Corson-Scott and his diligently researched project from the South Island, 'Dreaming in The Anthropocene". All must see shows this year.
---
Core progamme - fine art
At Gus Fisher Gallery from 2 June, curated by Nina Seja in conjunction with PhotoForum, Imaging XX showcases historic work by women photographers affiliated with Real Pictures: Sue Gee, Jenny Tomlin, Megan Jenkinson, Marie Shannon, and Deborah Smith. The exhibition explores the diversity and dynamism that emerged during this time period, 1979 to 1990.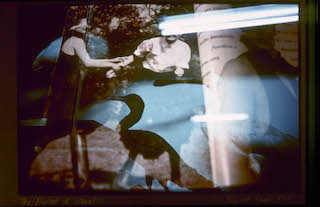 Deborah Smith - The Pursuit of Game (7), 1988
Showing at TSB Wallace Arts Centre late next month, opening at 6pm on Monday 29th May, EDWARDS+JOHANN are visual storytellers, interested in the gaps, the unseen, the untold, the unfinished, the unpolished and the uneasy. Also at the Pah Homestead will be an exhibition of the photographic collection of the Wallace Arts Trust which opens at 6pm on May 16th.

---

Every June - midnight to midnight - 24 hours, one day, one city
Save the Date - Saturday 10th June 2017 - Start planning now, groups, family, friends or just you - anyone can take part in this public competition across Auckland region.
Superb camera prizes include 1st, 2nd, 3rd prize winners and Nikon KeyMission Moving Image and People's Choice - you could be a winner this year! Terms and conditions apply.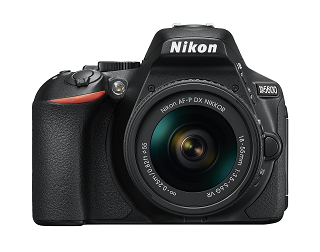 First Prize - Nikon D5600 Kit
Bring your creativity to life with the new Nikon D5600. It features 24.2 effective megapixels, an EXPEED 4 image-processing engine, and an ISO range of 100-25600 that captures beautiful and vibrant imagery, Full HD videos and time-lapse movies even in low light situations. Inspiration also comes easy when you discover new perspectives with the vari-angle LCD monitor and intuitive touch interface. With Bluetooth and the Nikon SnapBridge app for automatic transfer of images to your compatible smart devices, the D5600 is perfect for the connected world.
The D5600 comes paired with a Nikkor 18-55mm VR lens to get you started with your next level of Photography
---
Satellite shows - A regional feast

In cafes, pop-ups, new galleries, shops, foyers - wherever you can present your photography this year we have some near you. This year's refresh has seen an amazing line-up of talented photographers in 50 Satellite exhibitions across the region, so get your diary planners ready, or you can use our new downloadable programme app - coming soon.
Image by Richard Orjis - Flower Idol.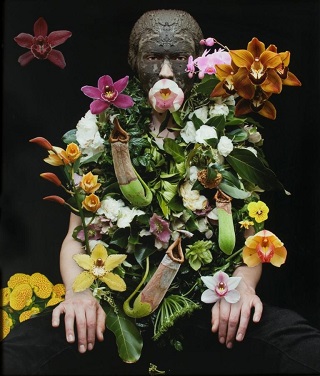 Central  + North Shore  + Waitakere + Rodney + South
---
Asia Pacific Photoforum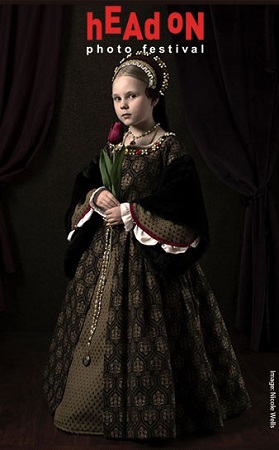 Head On Photo Festival 2017 opens on 5 May in Sydney, an annual extravaganza of top international photography, events, talks and workshops, including this year with Maggie Steber, Walk on the Wild Side. Bookings essential.
---
Higashikawa International High School Photo Festival
We are pleased to be working with our partners in Japan, on their 3rd international High School Photo Festival coming up in late July. Each year since 2015, the Auckland Festival of Photography has helped co-ordinate the youth participation in Canberra and Jakarta for the Hokkaido based event. One high school from each city wins a trip to Japan for 3 students and a teacher, by entering the competition before 12th May. It's like Glee for photography, where the winning schools from 13 countries all get to hang out and workshop their photography skills together for a whole week. Its great to promote and help this international project be another success. More details here on how Jakarta and Canberra high school students can win a trip to Japan.