PRIZES - TOP 3 - NIKON AUCKLAND PHOTO DAY
Saturday 8 June 2013 - midnight to midnight - 24 hours, one day, one city
The winning photographer will win a 1st prize of: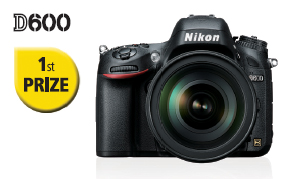 I AM THE NIKON D600.
The lightest compact full-frame camera. Introducing D600, the lightest FX-format
DSLR camera in its category.
The D600 is equipped with superior ISO capacity and a powerful 24.3 megapixel FX-format sensor. Prepare to
take your photography to the next level.1 x D600 with an AF-S 24-85mm lens.
Including a 2 x hour exclusive induction session with a Nikon expert. Providing you
the support required to manage this high level Nikon powerhouse.
Win a 2nd prize comprising: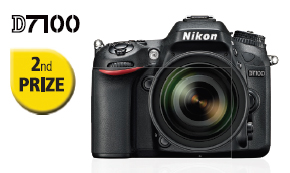 I AM THE NEW NIKON D7100.
The Nikon D7100 brings you high-end DSLR performance and advanced functions
in a compact and lightweight body. Capture awe-inspiring photos with its
large 24.1-megapixel DX-format CMOS and precise 51-point autofocus system.
3rd place prize: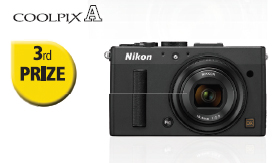 I AM THE NEW NIKON COOLPIX A.
Introducing the all-new COOLPIX A.
Featuring an impressive 16.2- megapixel DX-format CMOS, ground
breaking retractable 18.5mm (28mm in 35mm format equivalent) f/2.8 NIKKOR lens
and offering the image quality of a DSLR.
For past years winning images check out the SELECTED IMAGES section.