People's Choice Winner of the 2017 Nikon Auckland Photo Day: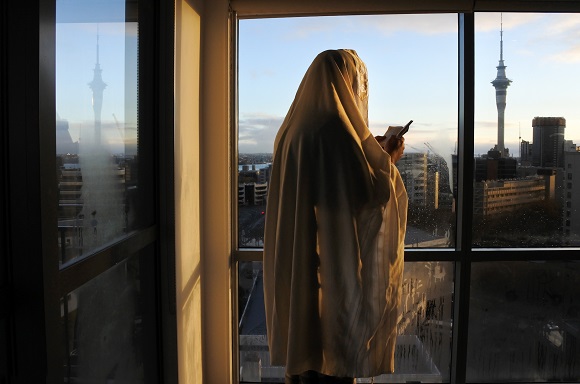 Talya Ben-Ari, Day of Rest
Talya says:
"I'm a 7 year old student at Kadimah College in Auckland Central and I love taking photos, like my Mum and Dad who are photographers."

"My Dad and I woke up really early on Saturday morning and there was a beautiful sunrise. As Saturday is our resting day, my Dad was praying against the view of Auckland city from our apartment. I grabbed Dad's camera and I stood on a chair so I could see him and the view together and I took the photo."